Madame Tussauds Berlin, A-List Zone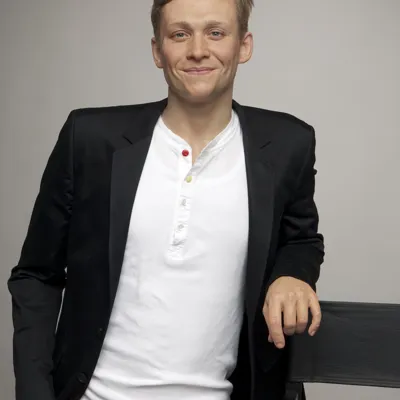 What a man
Matthias Schweighöfer was born on March 11 1981 in Anklam. He is a German actor, voice actor, producer, director and singer. Thanks to his two actor parents, Michael and Gitta Schweighöfer, he gained stage experiences even in his young years. Matthias Schweighöfer had his first performances at the theater in his youth. After aborting his studies at the University of Acting 'Ernst Busch' in Berlin after one year, Matthias Schweighöfer first gained some minor roles in TV productions. At the age of 16, he was in front of the camera for the film project 'Raus aus der Haut' for the first time, in 1997. Since then he has regularly appeared in national and international film and TV productions. He is one of the founders of the film production company Pantaleon Films, which is managed by him.
His most famous German productions include 'Keinohrhasen' and 'Zweiohrküken', alongside the popular German actor and director Til Schweiger, 'Das Wilde Leben' and 'Schiller'. He gained international acclaim with the film 'Operation Walküre - Das Stauffenberg Attentat' next to Tom Cruise. Since 2010 Matthias Schweighöfer has not only assumed the role of an actor in his films, but acts as a director, producer and coauthor as well. In this collaboration the movies 'What a Man', 'Schlussmacher' and 'Der Nanny', were produced and won several German movie awards. In the course of his career, Matthias Schweighöfer won almost every important German film award. These include not only a double Bambi award, but the Bavarian and German movie awards, the Grimme Prize, the Golden Camera, the Jupiter Award and the Romy award as well. In addition, he was voted 'Man of the Year' by the magazine GQ in the category 'Film National'. In 2014, the successful actor has published his first single 'Fliegen', which formed the soundtrack to his movie 'Der Nanny'. In February 2017, his first studio album 'Lachen Weinen Tanzen' was published by the music label PantaSounds, a subsidiary of Schweighöfer's production company Pantaleon Entertainment AG. At Madame Tussauds Berlin you can now get closer to the handsome and successful actor. Take a seat on the director's chair beside his wax figure and shoot memorable Selfies.
Matthias Schweighöfer is in a relationship with the director assistant Angelika Ani Schromm. Both live together with their two children in Brandenburg. You want to get closer to the successful actor? Then book your tickets now and visit Matthias Schweighöfer's wax figure at Madame Tussauds Berlin.