Forget black and white! Get excited for our newly styled, pastel-coloured House of #BerlinColours !
Having done the biggest renovation in the history of Madame Tussauds Berlin, you can now experience the german capital and its sights in a colourful and interactive way - like never seen before! Visit us and see how seven new sets let Berlin shine in fun shapes and colours!
Trabanana
You have never seen the iconic DDR car like this! You can celebrate the reunification of the two Berlin sides with our Trabi. Painted in the fruity colour, surrounded with walls full of bananas and with a hanging banana neon light, there is just one colour you will see here: YELLOW! The car that dominated the streets of the DDR and the fruit that was barely to get are now combined in our crazy set. Take that change and take a unique photo!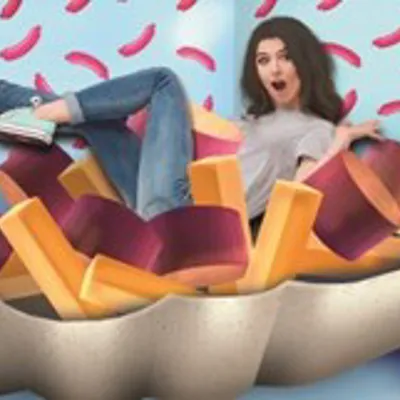 Currywurst
You want to have a Date with Katy Perry and eat THE Berlin snack? No problem with us! Take a bath in our gigantic Currywurst bowl. Huge french fries and enormous Currywurst pieces will show you how to eat in Berlin!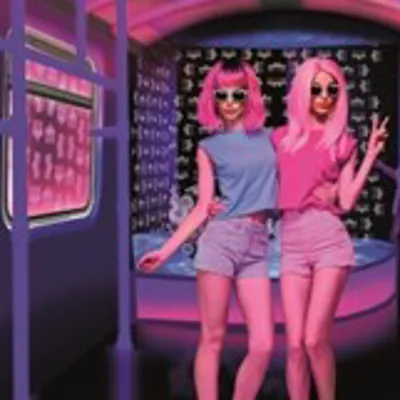 Party Tube
Get your Party started! Berlin is well known for its great infrastructure: we celebrate one of them. Dance and party in our exclusive purple and pink #BerlinColours -tube waggon! Celebrate this awesome Party location by diving into our neon ball pool!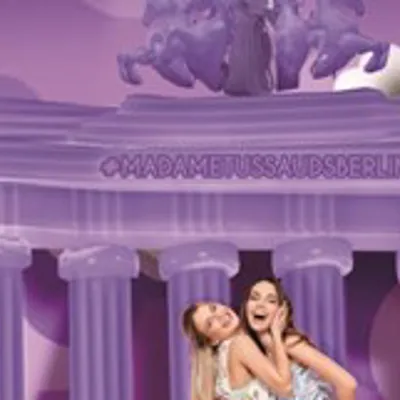 Branden-Bounce-Gate
Our chancellor can not be missed, so we put her in a one-of-a-kind Berlin set in front of our purple shimmering inflatable Branden-Bounce-Gate! You have never seen this historical sight like this!
All that and MORE is waiting for you in the House of #BerlinColours …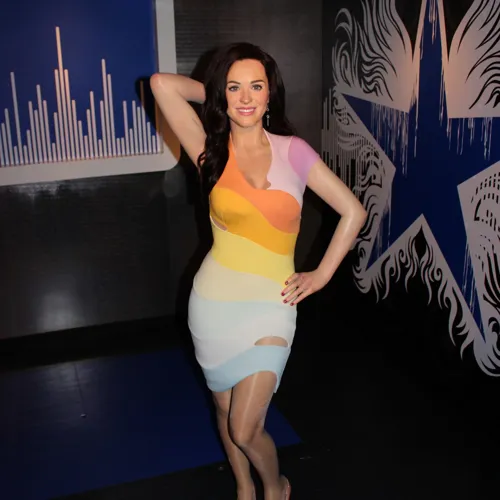 Katy Perry
Meet the famous singer Katy Perry as a wax figure. 'Kiss a girl' at Madame Tussauds Berlin.
Madame Tussauds Berlin, House of #berlincolours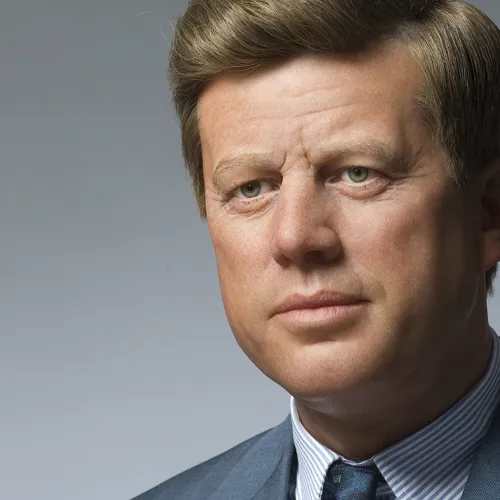 John F. Kennedy
Meet the wax figure of the former President of the United States of America at Madame Tussauds Berlin.
Madame Tussauds Berlin, House of #berlincolours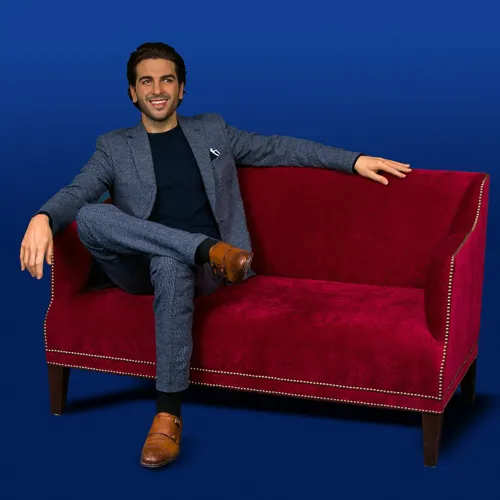 Elyas M'Barek
Have you ever dreamed of sitting next to Elyas M'Barek? Madame Tussauds Berlin gives you the chance to take a seat right next to his wax figure.
Madame Tussauds Berlin, House of #berlincolours