She is the woman with whom it all began: Marie Tussauds. In the beginning, she had been only the daughter of a housekeeper. Now after more than 200 years she stands herself as a was figure in her founded attraction. Find out more about the life of the former Marie Grosholtz and learn more about the history of Madame Tussauds in our attraction.
Buy your ticket now and delve into the worlds and lives of the most important historical personalities at Madame Tussauds Berlin.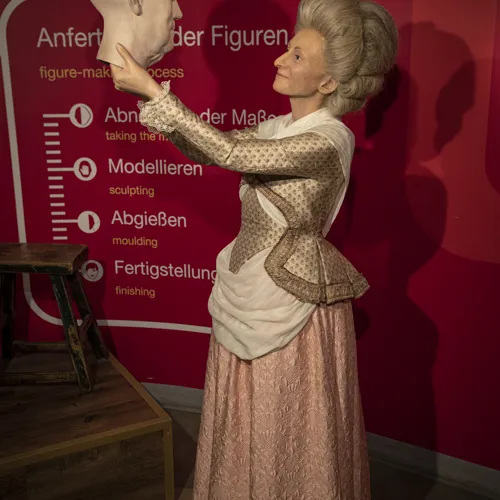 Marie Tussaud
May we introduce? The wax figure of Marie Tussaud, the mother of all the figures, at Madame Tussauds Berlin.
Madame Tussauds Berlin, Interactive Libery