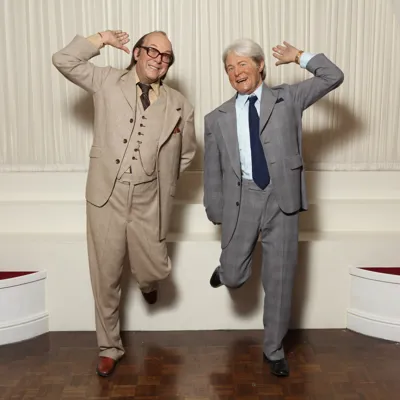 Famous Facts...
During the Morecambe and Wise Show the writers developed the relationship between the two, with Eric as the childlike common man and Ernie as the slightly pompous aspiring playwright.
Their end-of-year Christmas specials became wildly popular in the 1970s – with the 1977 show attracting over 28 million viewers
Both Morecambe and Wise were awarded an OBE in 1976.
Their early careers were subject to a television biopic called Eric and Ernie in 2011.
"We were travelling from Birmingham to Coventry during the blitz. Eric's mother suggested that we should try to become a double act".