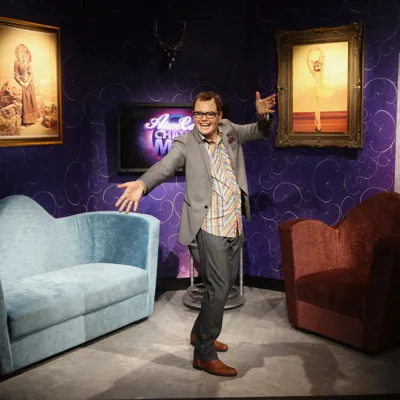 Famous Facts...
Carr has appeared and performed at many festivals, including the Reading and Leeds Festivals, Latitude Festival, the Kilkenny Comedy Festival and Live Earth.
On 4 September 2009, Carr switched-on the Illuminations in Blackpool before returning immortalized in wax!
In 2006 Carr and entertainer Lionel Blair helped save a man who was about to fall from a pier in Blackpool
"Well you can imagine how surprised I was. I said yes - what an honor"