Actor Leo Wu Lei Attends Figure Unveiling Event
Wednesday 3rd April 2019
Madame Tussauds Hong Kong
What's New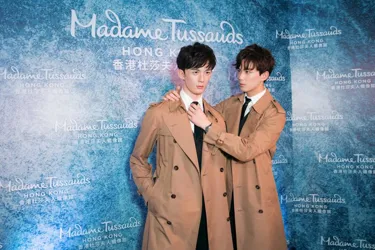 The unveiling ceremony of popular actor Leo Wu Lei's wax figure was held today at Madame Tussauds Hong Kong. He is the youngest artiste from Mainland China to have a figure at the attraction, which is no doubt a strong recognition of both his youthfulness and success. Beaming his signature smile, Leo donned the same outfit with his figure for the occasion and captivated the audience with his charm. He also interacted with his fans at the event, revealing the wax figure's pose to their delight.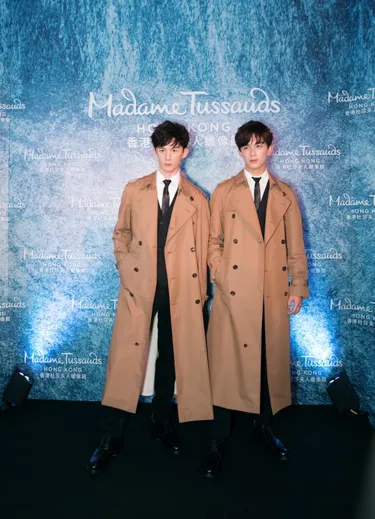 Leo shares a special connection with Madame Tussauds Hong Kong. The two are of the same age – not only did Leo send his blessings to the attraction for its 17th birthday, he also left a 17-year-old version of himself there. His youth marked his close relationship with Madame Tussauds Hong Kong, and made him the youngest artiste from Mainland China to have his likeness displayed at the attraction. Two years has since passed, and the now 19-year-old actor has returned to unveil his wax figure. "Coming here again makes me feel warm," said Leo. "It is a curious feeling, seeing my 17-year-old self. Madame Tussauds Hong Kong is always a surprise."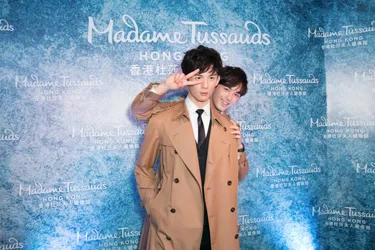 Leo's wax figure has his right hand in his pocket and is dressed in a costume donated by the actor himself. Leo revealed the story behind the statue's pose at the unveiling ceremony. "This is a little secret pose that I share with my fans," he said cheekily. "They would often see me with my hands in my pocket at the airport and say, 'Lei Lei show your hands'. I find it interesting, so that we decided the pose during the sitting process." When asked what was hidden in his pocket this time, Leo joked that it was filled with love for his fans and made a hand heart, which got fans screaming and brought the event to a climax. The "show your hands" pose has even become a hot topic of discussion among fans
During the fan interaction segment, Leo played the role of an older sibling and lectured his 17-year-old wax brother. He then showed off his manly appeal, and even invited fans to come on stage and interact with him. Leo also gave a pair of sunglasses to his twin who is joining the Fashion Zone.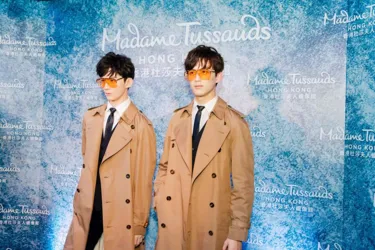 The Peak Tram service will undergo renovations starting from April 2019. After renovation, the tramcars will be replaced by more modern carriages. Madame Tussauds Hong Kong will remain open as usual during the renovation period, and provide free bus services to and from The Peak. Come to the Peak and experience the attraction for yourself!