Pia Wurtzbach Makes History Again
Monday 24th September 2018
Madame Tussauds Hong Kong
What's New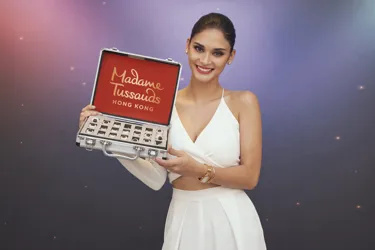 HONG KONG (September 24, 2018) Get ready for an even more iconic Hong Kong trip as Madame Tussauds Hong Kong welcomes the first ever Filipino figure to its roster of legendary personalities in early 2019—none other than the confidently beautiful Pia Wurtzbach!
You probably first heard of Pia Wurtzbach when she was crowned Miss Universe in 2015, but like a true global icon, she has since gone above and beyond her title, using her platform to bring light to HIV/AIDS issues as UNAIDS ambassador and setting an example of confidence and strength.
"When I found out, I was so excited. I couldn't believe it! In my head, this is something only happens to big stars," said Pia. "I go to Madame Tussauds, so I know what it's like and how fun it is there. And now, thinking that I'm going to be one of them, I'm very honored, I'm very grateful, and I can't wait to see it."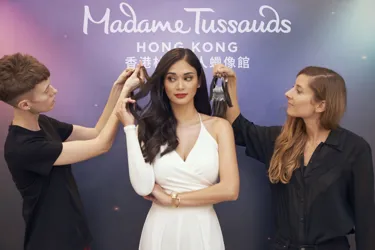 She recently went through the measurement process—also known as a 'sitting'—for her wax figure with the team from London. Before the sitting, she wanted to know how it would go so she researched what goes into the making of a wax figure and at first thought she'd have to be put in a tub of wax!
"It was really quite a process and it's so high tech! One second they were only taking a photo of my face then next thing I know, I see my face from different angles so instantly. It's amazing," she said. Pia got a look at the different elements used in most wax figures and even goofed around with eyeballs and different hair colours.
"The team is so good and professional at what they do," she added. "They even did this process with Queen Elizabeth II!"
A queen herself—Miss Universe, actress, and humanitarian—it's only fitting that Pia Wurtzbach be the pioneer Filipino wax figure at the world-renowned Madame Tussauds Hong Kong. The popular attraction is home to immersive and interactive zones that bring to life iconic personalities and cultural landmarks throughout history across a variety of fields, including entertainment, sports, science, politics, and fashion.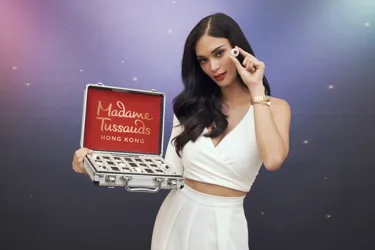 "Our Filipino guests have always been very important to us and we've always believed we should have a Filipino wax figure, so we're very pleased to have Ms. Pia Wurtzbach mark this milestone with us," said Madame Tussauds General Manager Jenny You. "Leading up to this moment, we of course did our own research, and this is our way to showing the Filipino community living and visiting Hong Kong as well as our neighbor SEA cities that we heard them well. With Pia's sweet, positive and fun personality, we really could not have imagined having anyone but her to represent the Philippines in this way and what better way to share this milestone but on her birthday."
She adds, "More than being a queen, she has all the makings of an icon and we're proud to be able to house her wax figure at Madame Tussauds Hong Kong for the rest of the world to be able to interact with."