Wallace The New Hologram Experience With His Wax Duo
Tuesday 24th July 2018
Madame Tussauds Hong Kong
What's New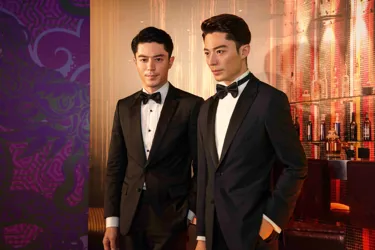 HONG KONG (July 24, 2018) Leading actor Wallace Huo Chien-hwa officially joined Madame Tussauds Hong Kong, along with "HE" – his world-first hologram experience. Wallace demonstrated how to play with the new interactive and highly recommended visitors to experience by themselves.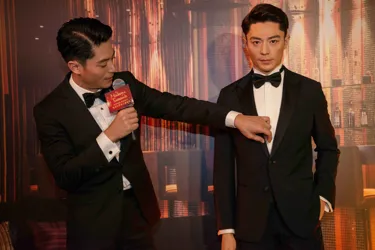 Dressed in the same Hugo Boss tailored suit, Wallace's figure looks just as fondly as Wallace himself. During the event, Wallace tried different roles to take pictures with his figure, breaking through his serious image in the past. Besides, Wallace also officially introduced the first hologram in Madame Tussauds and unlocked a new interactive wax experience in the famed attraction at The Peak. Wallace revealed that he wishes to present a "different Wallace" through the hologram and thanks all the fans for supporting him. Fans around the world also enjoyed the live event on all the official social media platforms.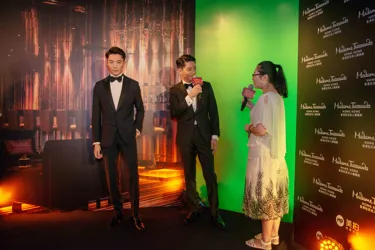 Being the world's first actor to undertake a personal hologram, Wallace exchanged his ideas with team and tried different styles during the filming. He also requested to change the outfit and added more interactions. "I never thought that I would have a chance to interact with my fans in another way apart from wax figure. It will definitely make the experience more interactive and closer with each other. It is worth doing," Wallace said.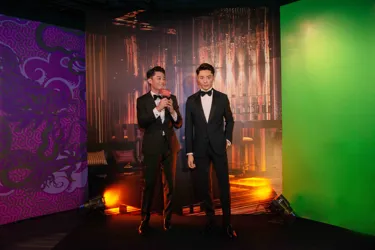 This all-new hologram experience witness Madame Tussauds Hong Kong's ongoing commitment to create an immersive journey to visitors. Jenny You, General Manager of Madame Tussauds Hong Kong, said "This collaboration with Wallace on the hologram is the blending of Madame Tussauds's traditional technique and modern technology. It overturns the traditional belief that visitors can only take photos with wax figures. We are continuously developing more ways for visitors to "meet" their idols."
Debuted in drama Star (2002), Wallace became famous by playing a supporting actor in the drama At Dolphin Bay (2003). He starred in many anticipated drams include Perfect Couple, Battle of Changsha, Chinese Paladin 3, Love Me if You Dare and Ruyi's Royal Love in the Palace. He also served as many brand ambassadors for Greater China. Wallace's figure and his personal hologram will be housed in "Hong Kong Glamour" zone.