The Ultimate Experience of Hong Kong
Come and explore Victoria Peak, the most stunning spot in Hong Kong!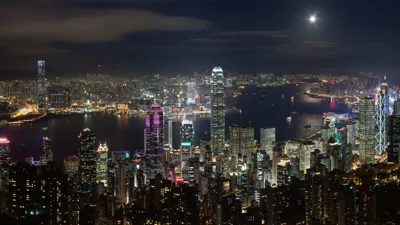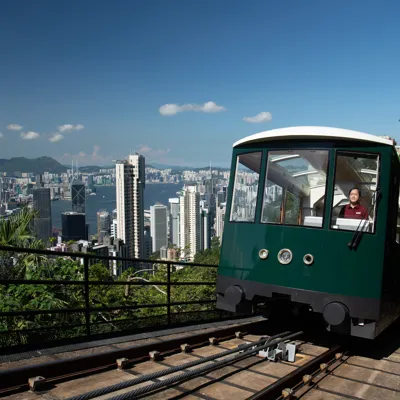 Take Over 130-Year-history's Peak Tram to Enjoy Splendid Scenery of The Victoria Harbour
As the highest point on Hong Kong Island, The Peak has been Hong Kong's most exclusive neighbourhood since colonial times and is also home to the city's rich and famous today. But it is the view that makes The Peak one of the most popular tourist destinations in Hong Kong. By day, your eyes stretch across sparkling skyscrapers and Victoria Harbour all the way to the green hills of the New Territories. In early evening, this panorama melts into pink and orange before reincarnating as a dazzling galaxy of light, shimmering beneath you. And if you listen carefully enough, you can hear Asia's world city humming below.
Getting to the Peak by the Peak Tram is an unforgettable experience. One of the world's oldest and most famous funicular railways, the tram rises to 396 metres (about 1,300 feet) above sea level. It is so steep that the buildings you pass look like they are leaning a gradient of between 4 to 25.7 degrees! Whether you are going up or coming down, you will love this trip.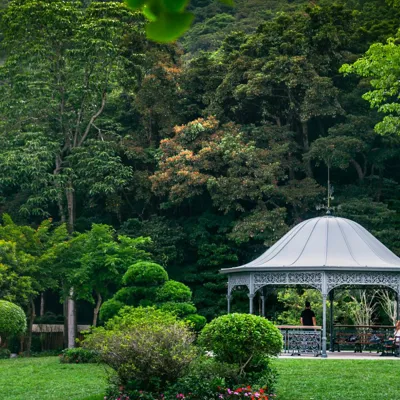 Victoria Peak Garden
If you go up either Mount Austin Road or Harlech Road Fitness Trail, you will find yourself at Victoria Peak Garden. What was once the site of the Mountain Lodge — the Governor's summer residence on The Peak — has been replaced by a delightful, lush Victorian-style garden above the masses at the Peak Galleria. Twisting paths navigate around sprawling lawns and pagodas, and there are Victorian features such as sundials and wrought iron, as well as an incredible vista of Hong Kong, which makes it an ideal spot for a photo op. The kiosk there also provides much needed refreshments for an afternoon break, as you kick back while awaiting the brilliant sunset.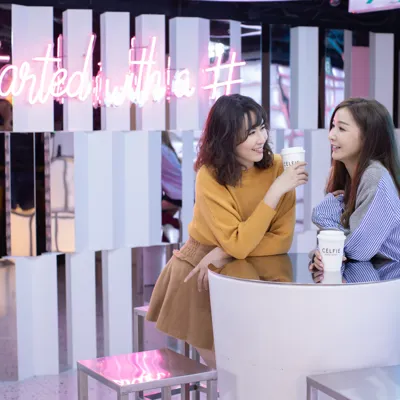 AND...MEET THE STARS AT MADAME TUSSAUDS HONG KONG!
Meet Hong Kong at The Peak, and meet the world at Madame Tussauds. 
Featuring over 100 famous wax figures and multisensory displays — including a three-dimensional holographic experience featuring singer-songwriter, Jackson Wang — there's something to delight everyone! Get up close and personal with TVXQ! and Super Junior star Choi Siwon! Prefer Korean dramas? Re-enact your favourite scenes with Professor Doo Min-joon, admire Lee Jong Suk's neon pink suit and be romanced by Park Hae-jin! Pucker up for a selfie with Kendall Jenner! Belt out songs with G.E.M., and show your AR dance with Michael Jackson! Become a cover girl with Angelababy; get super snaps with iconic Marvel heroes; Or even build your dream city with McDull and Madame Mak!