Sensational Immersive Music Experience
Book Online and Save
Present e-ticket and visit the attraction directly
Sensational Immersive Music Experience
Book Online and Save
Present e-ticket and visit the attraction directly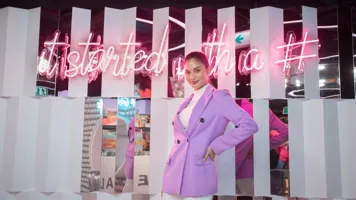 Enjoy Your Selfie Coffee!
Get a taste of celebrity at Madame Tussauds Hong Kong's first ever Selfie Gallery where you're the STAR of the show! Awash in neon lights and vivid backdrops, the Selfie Gallery is the perfect place to stop and strike a pose while enjoying one of our delicious coffees and decadent Hokkaido ice creams.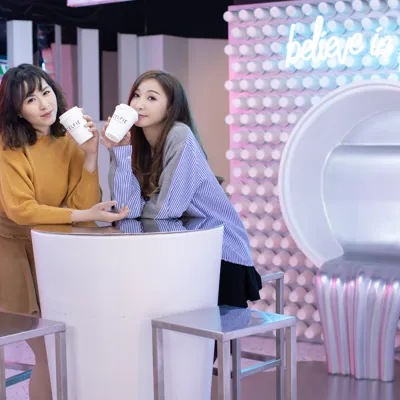 The Perfect Place to Relax
The Selfie Gallery is the perfect place to relax after enjoying breathtaking views of Hong Kong on the Peak. Get ready to snap fun and flirty photos while you're at it! Serving piping hot lattes and aromatic coffees, we can even put your favourite photo on top of one of our frothy cappuccinos.
Step inside and you'll find a buzzing, inventive atmosphere and a delightful menu full of goodies!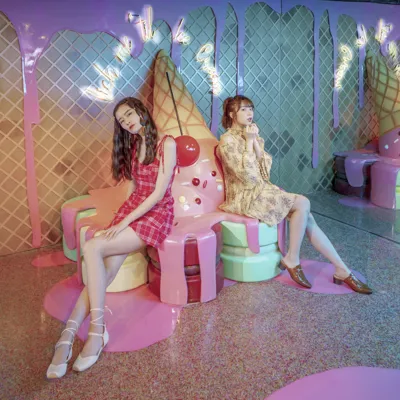 Insta-famous Moments
Our glamorous silver-themed Selfie Gallery is designed for some fabulous Insta-famous moments featuring 3D facades illuminated in vibrant, candy colors. Prefer something a bit sweeter? Check out the ultra-chic pink Ice Cream Zone, where you'll love showing off your best looks while enjoying our tasty treats—oooh la-la!