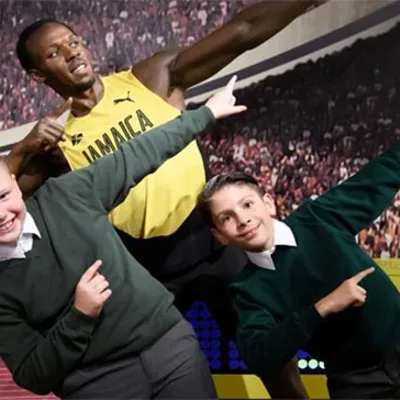 Students will be asked to empathise and connect with other cultures around the world as well as to 'Think Big' at Madame Tussauds, considering the scope and impact of the brand across the globe. They will be encouraged to develop communication and collaboration skills while increasing knowledge of how a world brand is successful across a variety of audiences in different continents, countries and cultures; finally thinking about how we can accept, embrace, overcome and make the most of difference – sending postcards to pen pals across the world!
Core Objectives:
Identifying different cultures around the world
Exploring the differences as well as the connections between cultures
Identifying different audiences of the MT brand across the globe
Exploring how MT adapts to appeal to its different audiences
Understanding the importance of empathy in accepting, embracing and making the most of differences between audiences
Developing creative thinking and communication skills
Understanding the importance of collaboration and communication to make connections across different cultures
Creating a postcard for a Madame Tussauds pen pal across the world
Subject Links:
Citizenship
Geography
Art & Design
Literacy
Customer Notice
Please be advised we are currently unable to take bookings for our education sessions. We are continuing to adapt our plans in line with new government guidelines and carry out team training so that when we do reopen our school room, it is in the safest way possible for you and your students. If you would like to be kept informed of when these education sessions will be available to book you can be kept up to date through our education newsletters. 
Sign up to our education newsletter