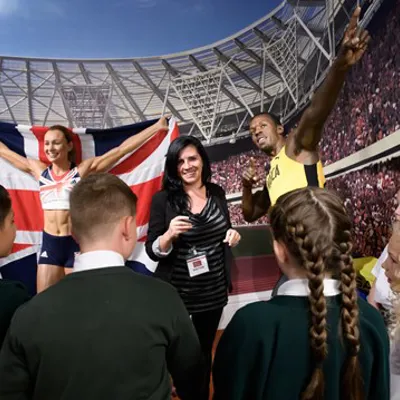 Students will find out what it means to Be Inspired and to Reach For The Stars. They will learn about Marie Tussaud herself, a pioneering woman of her time, exploring the qualities that make a person a good role model. Students will also be asked to identify the challenges that she faced throughout her life and to use what they learn in the workshop to find their own inspiration and set their own goals.
Core Objectives:
Defining and understanding the word 'inspiration' and exploring the qualities that role models or influential people possess
Understanding that role models are not 'perfect' people
Identifying role models and explaining reasons for choices
Understanding that everyone faces challenges in reaching their goals
Exploring how to overcome challenges or difficulties
Identifying significant moments in the biography of Marie Tussaud and/or another role model of choice
Setting aspirational goals that are inspiring in multiple contexts
Subject Links:
Personal, Social, Health Education (PSHE)
Citizenship
Critical Literacy
History
Customer Notice
Please be advised we are currently unable to take bookings for our education sessions. We are continuing to adapt our plans in line with new government guidelines and carry out team training so that when we do reopen our school room, it is in the safest way possible for you and your students. If you would like to be kept informed of when these education sessions will be available to book you can be kept up to date through our education newsletters. 
Sign up to our education newsletter