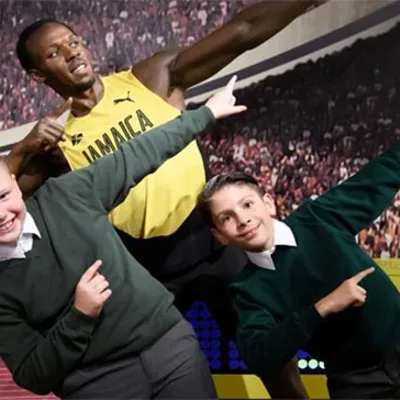 Students will step forwards and backwards in time. They will be invited to explore new worlds, past, present and future – increasing their understanding of historical context while also developing empathy skills. Together, they will take characters from Madame Tussauds into the Time Machine and explore the concept of fame through the ages.
Core Objectives:
Identifying significant individuals throughout history
Understanding how individuals are shaped and challenged by the historical contexts in which they live
Empathising with individuals from different historical periods
Gaining historical perspective by placing knowledge in different contexts
Understanding the history of Madame Tussauds and its founder: Marie Tussaud
Exploring different historical contexts through drama, role-play and writing
Subject Links:
History
Literacy
Drama
Personal, Social, Health Education (PSHE) (UK)
Citizenship
Critical Literacy
Customer Notice
Please be advised we are currently unable to take bookings for our education sessions. We are continuing to adapt our plans in line with new government guidelines and carry out team training so that when we do reopen our school room, it is in the safest way possible for you and your students. If you would like to be kept informed of when these education sessions will be available to book you can be kept up to date through our education newsletters. 
Sign up to our education newsletter