Book Online & Save
Flexible Rescheduling
Instant e-Ticket
Book Online & Save
Flexible Rescheduling
Instant e-Ticket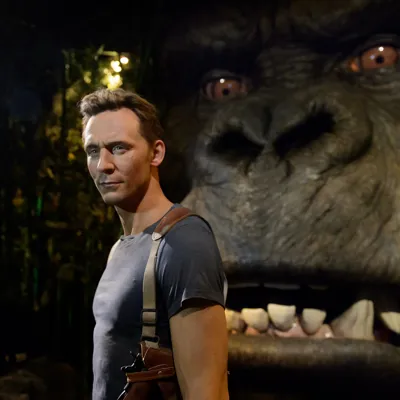 Face the king
Awaken Kong! Feel the roar of the one of cinema's most legendary beasts and unearth the secrets of Skull Island alongside Tom Hiddleston as Captain James Conrad. Do you dare cross his path? It's time for you to #FeelTheRoar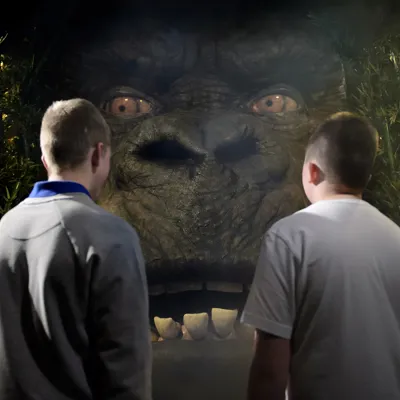 What's lurking in the Skull Island jungle?
In partnership with Ledgendary Pictures and Warner Brothers Pictures, Madame Tussauds London has brought the blockbuster film to life with an eighteen-foot, multi-sensory animatronic head of the gigantic ape that will wow and terrify in the larger than life Kong: Skull Island experience.
Guests embark on an adventure deep into the tropical environment of the infamous Skull Island, where they will be challenged to evade the traps of colossal petrifying spiders and uncover artifacts from the film. As they journey through the secluded bamboo jungle, they will be joined by a new wax figure of Captain James Conrad, played by British actor Tom Hiddleston in the film, before coming face-to-face with the enormous breathing, blinking, snarling and roaring mystical monster himself.
Access to Kong: Skull Island is included in all ticket types.