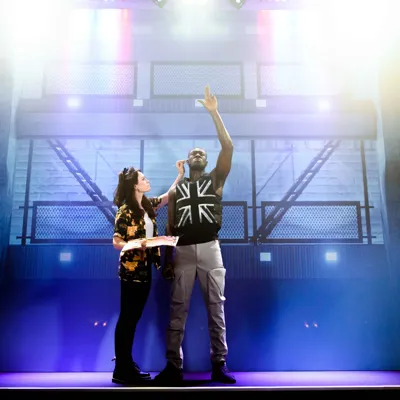 Step on stage with Stormzy in a recreation of his Glastonbury set
Born and bred Londoner Stormzy unveiled his figure in front of a room full of fans, friends and family. Wearing a replica Banksy vest, Stormzy's likeness perfectly recreates the man himself as he was during his historic 2019 headline set at Glastonbury Festival. Madame Tussauds London's talented team of artists worked closely with the grime star throughout the figure production process, from an initial sitting, to colour checks to unveiling the figure.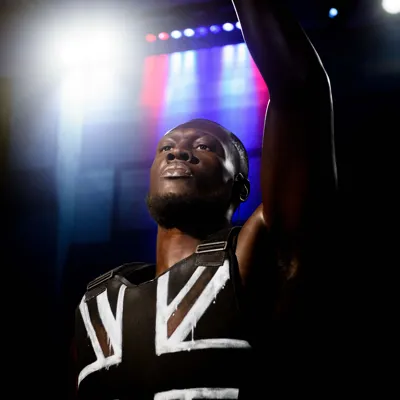 What does Stormzy think of being immortalised at Madame Tussauds London?
"I can't lie, it's one of my proudest moments. At school, we'd go to Madame Tussauds London where you'd see staple figures in entertainment, history, and culture. So, for me to be there, it feels mad. Seeing myself in 3D was probably the creepiest, sickest, scariest, strangest, most surreal thing ever, but I feel so honoured to have my own figure."