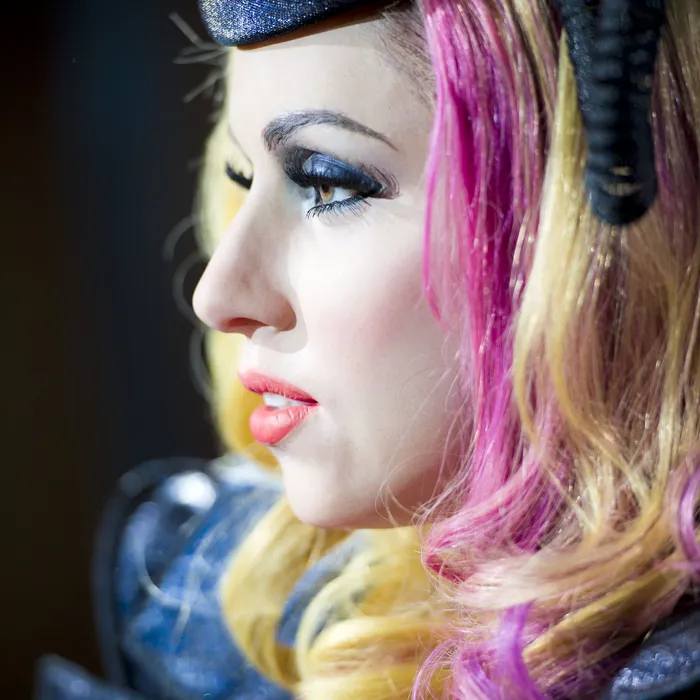 Side profile of Lady Gaga figure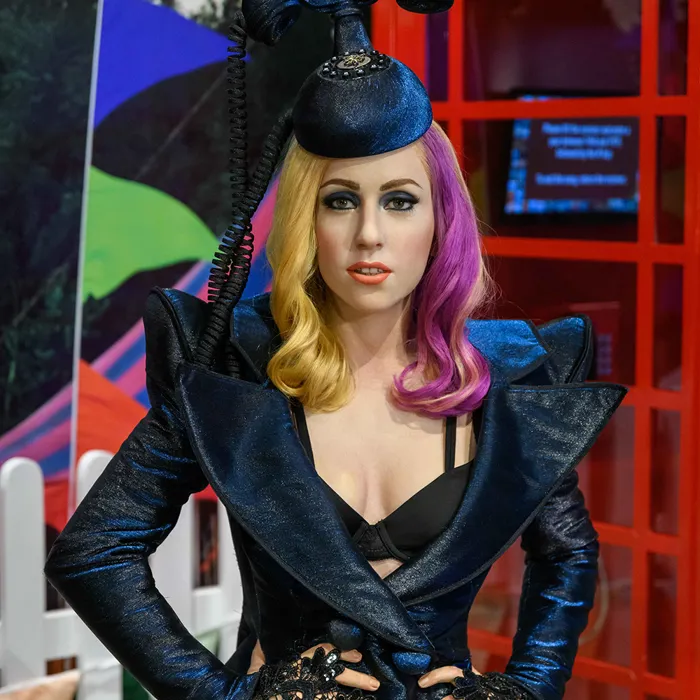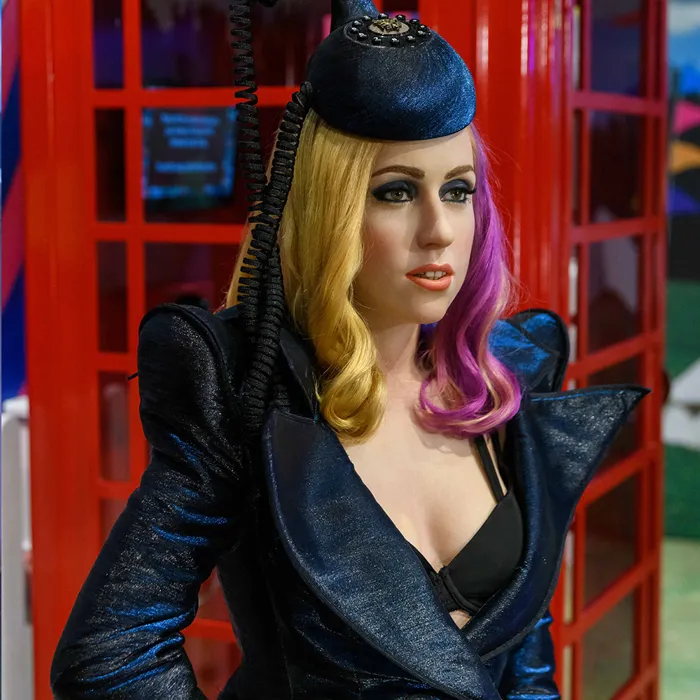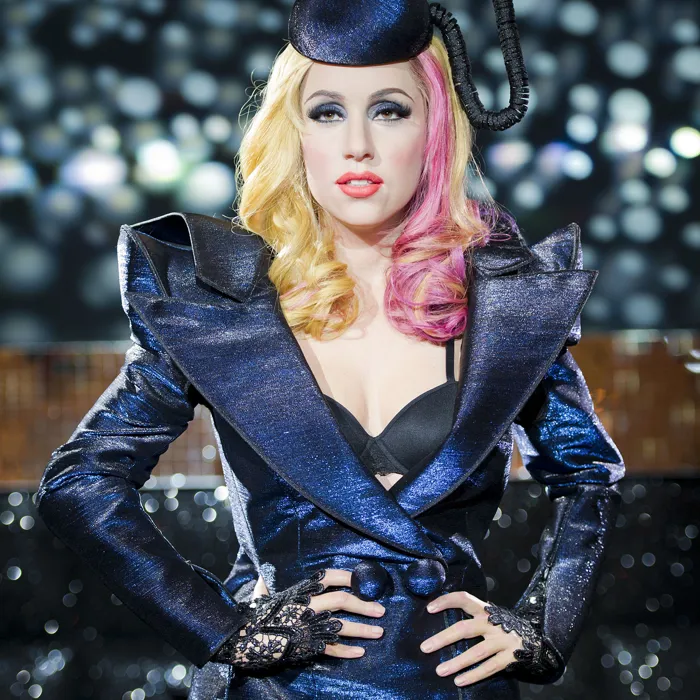 Lady Gaga figure at Madame Tussauds London
About the famous figure
Born in New York in 1986, Lady Gaga had a very musical childhood. 
In 2007, after being signed by Interscope records as a songwriter, her own singing and performing talents were discovered.
She released her debut album 'The Fame' which was a huge success in the US and speared her into the international spotlight. Gaga experimented with her fashion and music, releasing hits such as 'Poker Face' and 'Born This Way'.
She then began acting and received a Golden Globe for her role in American Horror Story, as well as an Oscar for 'A Star is Born'.
Madame Tussauds & Lady Gaga
Italian fashion house Armani gave us permission to replicate this outfit for Lady Gaga which she wore for an appearance on Friday Night with Jonathan Ross. It consists of a super-fashionable black coat, flared trousers and towering heels.
The iconic telephone hat which completes the outfit was created by esteemed fashion designer and milliner to the rich and famous, Phillip Treacy.
Her real name is Stefani Joanne Angelina Germanotta