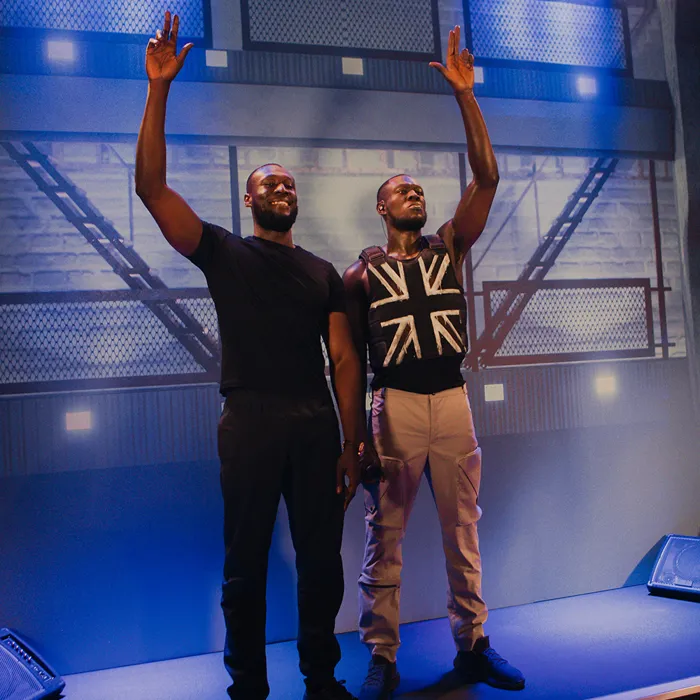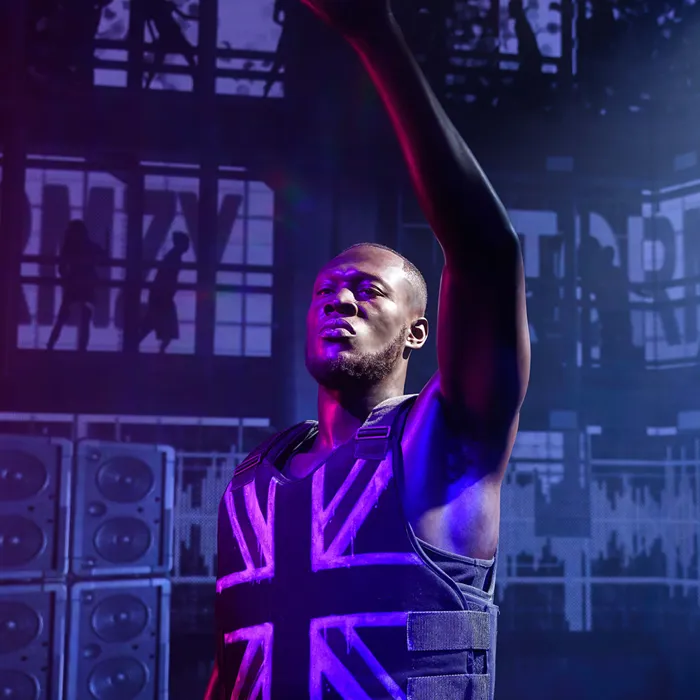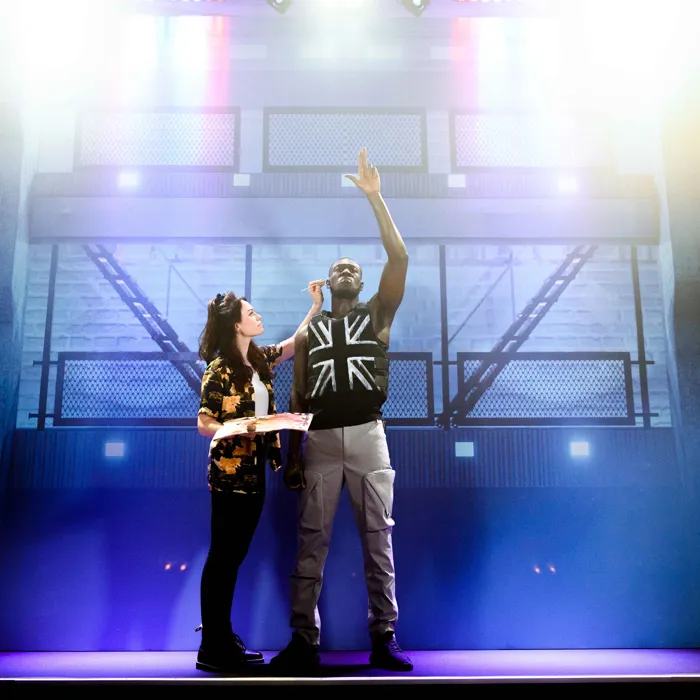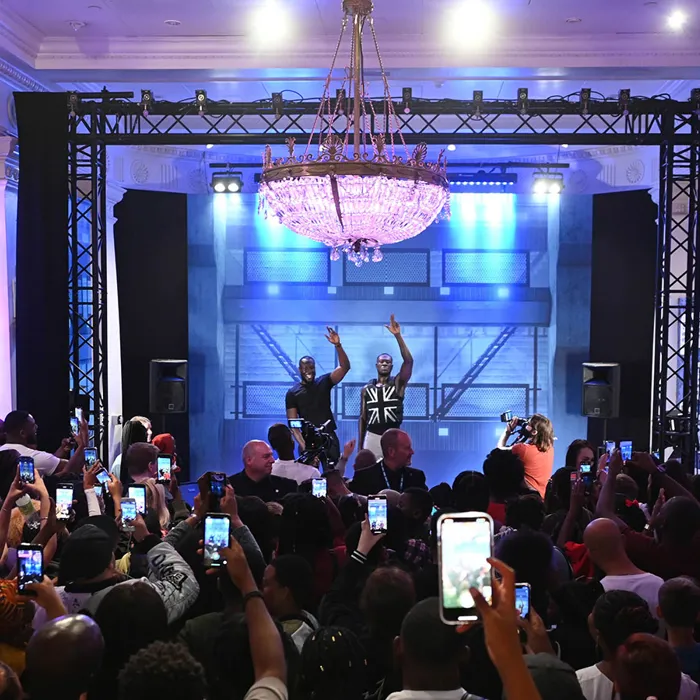 About the famous figure
Stormzy was a hard worker at school and rapped in his spare time, 'clashing' with older rappers at his local youth club.
In 2014, his career started to take off with his 'Wicked Skengman' series of freestyles – he later won a MOBO award that year.
In 2017, he released the critically acclaimed album 'Gang Signs and Prayer' which debuted at #1.
Stormzy then went on to headline at Glastonbury, a huge achievement, with his performance being widely praised and politically charged. This was a standout moment in his career.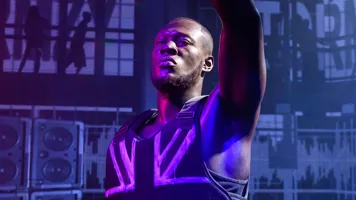 Madame Tussauds & Stormzy
Stormzy loved being involved in the figure making process. We have styled Stormzy's figure in his ICONIC Glastonbury 2019 look.
Stormzy donated his black vest and grey tracksuit bottoms and Banksy also gave us permission to replicate his Union Jack stab vest. On his feet are actual Yeezy Boost 350 V2 trainers!
Stormzy was invited by The Brits Awards chairman to discuss how the ceremony could be more diverse and inclusive.