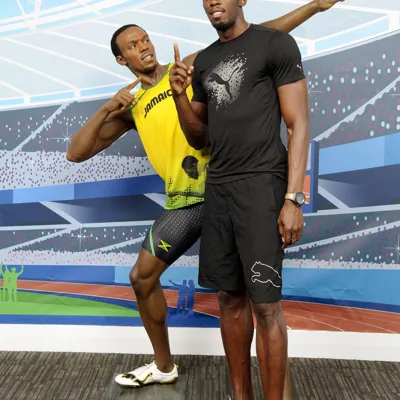 Did you know...
Portrayed in his trademark "To Di World" pose, Bolt's figure is as dynamic and striking as the athlete himself.
In 2014, Usain came face-to-face with his wax figure for the first time at the British Athletics Sainsbury's Anniversary Games.
The figure has become one of our most popular since it was unveiled during the 2012 London Olympic games.
Gallery