TODAY'S LESSON WILL BE...
The world of the Media is a creative and inspiring one, where ideas combine with drama, excitement and humor to keep us entertained and engaged. With over 5 floors, Madame Tussauds New York provides visitors with a fully interactive experience that will inspire, enthuse and immerse students in celebrity culture and modern media as they walk among the stars, world leaders, historical figures and sport icons!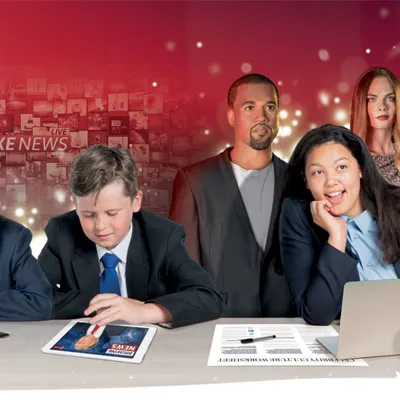 SCHOOL VISITS
Our school trip benefits include reduced admission rates, flexible booking options, free teacher ratio and classroom resources.
Save up to 50% on tickets
Free chaperones (1:10 ratio)
Educational Workshops
Self-guided learning resources
Before and after visit activities
Flexible payment options
Online booking form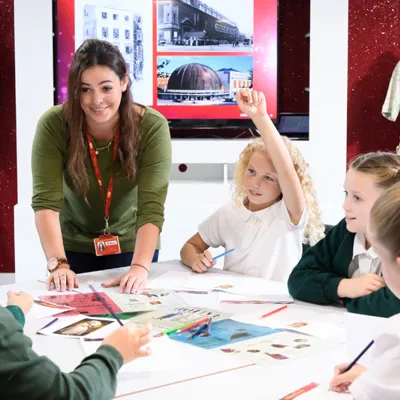 EDUCATIONAL WORKSHOPS
Allow your students to immerse themselves even deeper in the amazing world of Madame Tussauds. Our workshops include a 45-minute interactive presentation in our state of the art Cinema 4D theater, giving students a once in a lifetime experience in one of the most renowned wax attractions in the world. Programs are tailored for elementary, high school and college students.
See if you can tell who is real in our game of "Real or Wax"
Brief history on Marie Tussaud dating back to the French Revolution
Presentation done by a key member of our staff on the specific subject area
Q & A Session
Learn More
READY TO BOOK?
If you are interested in booking a group visit please complete our short inquiry form and a member of our booking team will be in touch to discuss availability. 
BOOKING POLICIES:
For every 5 paying children, 1 adult receives free admission
Minimum number of people required to receive school pricing is 15
All prices are subject to tax. Tax exempt forms must be submitted before payment. 
Payment is due 2 weeks prior to your visit date by company check or Visa/MasterCard
Changes and cancellation can be made up until point of payment.
Submit Booking Request