Meet The Sweethearts of Madame Tussauds Sydney!
Tuesday 25th January 2022
Valentine's Day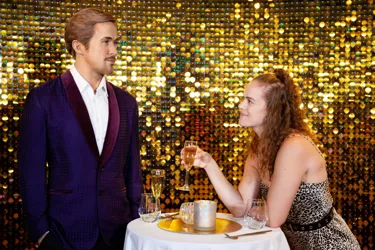 In preparation for Valentine's Day, we're shining the spotlight on five of our guest-favourite sweethearts of Madame Tussauds Sydney! It's safe to say that more than one of these stars has stolen your heart and made it on your crush list at some point!!
1. Ryan Gosling – Starting off with one of the 50 Hottest Bachelors by People Magazine, Ryan Gosling started out in the television series The Mickey Mouse Club alongside Britney Spears, Justin Timberlake and Christina Aguilera in 1993 and appeared on several other TV series and films before landing his first memorable role in The Notebook in 2004. The Canadian actor, singer, director and producer has since proved his versatility across the film industry through the consistent success from his movies resulting in numerous nominations and awards!
2. Angelina Jolie – Next up... we have our award winning actress, film director and humanitarian Angelina Jolie! Angelina started her acting career on the movie Lookin' to Get Out in 1982 that was co-written by her dad and soon after had her rise to fame after the 1993 film Cyborg 2. Jolie is recognised as one of the highest paid actors for her roles in movies such as Lara Croft in 2001, Mr & Mrs Smith in 2005 and Maleficent in 2014. Did you know that Angelina Jolie has six children? Shiloh, Knox Leon, Vivienne Marcheline, Maddox, Zahara and Pax!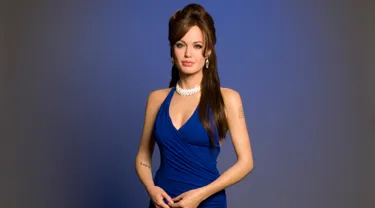 3. Chris Hemsworth – We can't forget our Aussie superhero… Chris Hemsworth! Chris kicked off his acting career in 2004 on the Australian television show Home and Away and later moved to the United States in 2009 making his first Hollywood appearance in the movie Star Trek. In 2011, Chris landed his most renowned role as the superhero Thor where he gained 20lbs (9kgs) of muscle and apparently gained too much weight that the God of Thunder struggled to fit into the costume!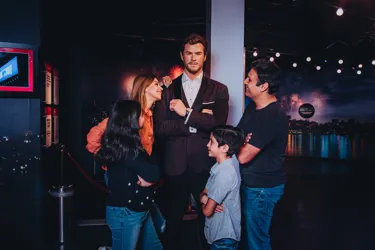 4. Leonardo DiCaprio – And we can't forget about our Award-winning American actor, writer and film producer... Leonardo DiCaprio! Leo was first casted in the sitcom Growing Pains in 1985 and later became a significant lead actor in movies such as Romeo ­+ Juliet in 1996, Titanic in 1997, Inception in 2010, Shutter Island in 2010, The Great Gatsby in 2013 and The Wolf of Wall Street in 2013 and with his incredible performance he's had a total of 206 awards and nominations! Did you know - Leonardo DiCaprio apparently received his name when his mother was pregnant with him and he kicked whilst she was looking at a Leonardo Da Vinci painting!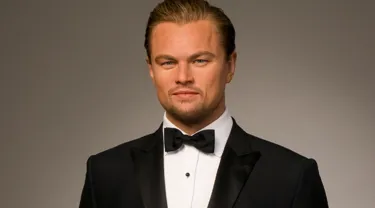 5. Olivia Newton-John – And finally... Our Aussie mega-star Olivia Newton-John had her breakthrough in her lead role as Sandy in Grease which became the highest grossing movie of 1978! Over the course of her career Olivia has covered a range of pop, country and adult contemporary music selling an estimated 100 million albums worldwide! Did you know that on the set of Grease during one of the last scenes, Olivia Newton-John had to be literally sewn into her iconic black pants because the zipper broke!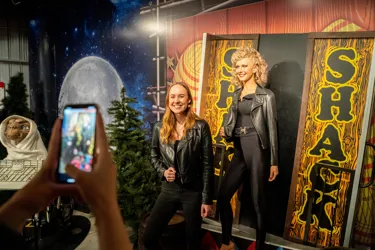 In search for a Valentine's Day date or Valentine's Day plans? Well look no further! We've got ALL the sweethearts and famous fun experiences ready for YOU here at Madame Tussauds Sydney! Book your tickets to meet the hottest celebs HERE!