Party Like a VIP at Madame Tussauds Sydney
Monday 15th April 2019
birthday parties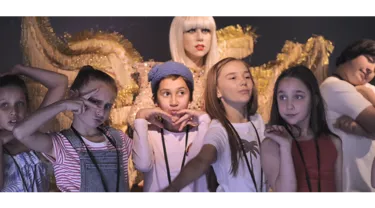 As your kids get older, it becomes more difficult to think of great birthday party ideas. You can't get away with putting on a quirky costume and running party games in the garden forever. Eventually, the kids will want something more sophisticated – an event to impress friends and their friends' friends. Our Sydney Kids Birthday Package includes food, fame and fun; Madame Tussauds Sydney is just the place to hold a celebration for your kids or tweens.
Party Like a VIP
Hands up if you want to party like a VIP! Let's tick off the boxes for you: impressive location by the harbour? Tick. Food and beverages covered in the Party Package? Tick. Major wow factor? Big tick! Madame Tussauds Sydney is a celebrity-studded party destination, with more than 90 wax figures of world leaders, film stars, sports personalities, musicians and superheroes. They're so life-like, it's like partying with the A-list!
Marvel Moments
If your kids are obsessed with superheroes, they'll lose their minds in our dedicated Marvel Zone! Hang out upside down with the amazing Spider-Man and compare claws with Wolverine. Though it's no secret – he usually wins that game by a mile.
The DC Downlow
Can you hear it? The Justice League is calling for heroes to join them on the streets of Gotham. Help Superman lift a real helicopter overhead or make a splash with Aquaman. Batman is always on the lookout for a trusty sidekick or two.
Celebrity Stars
At a VIP Birthday Party, children and tweens can grab selfies with their favourite celebrities. Get a close-up and have a chat with your new BFF, the hilarious Rebel Wilson – Sydney's first talking wax figure. Or, strike a pose with the hunky Liam Hemsworth. Check out our newest wax figure – the former Bollywood, now Hollywood star, Priyanka Chopra Jonas, as well as Shah Rukh Khan. Go backstage on a movie production set, and star in an iconic Bollywood film scene or show off your Bollywood dance steps. Then, choose an extravagant outfit and take centre stage for a show-stopping performance. 'Lights, Camera, Bollywood.'
Party Package
Sit back and relax! At a VIP Party, we take care of everything. You'll have a dedicated birthday party host to entertain the kids and keep your event running smoothly for two hours. Your group will have a designated party area, complete with decorations, which add to the feeling of exclusivity. The Party Package includes all day entry into Madame Tussauds Sydney, and the chance to grab plenty of pics with our most popular wax figures.
We'll also include downloadable e-invites, a hot and cold food option, cupcakes, lolly bags and a photo for guests, plus digital downloads. We'll even organise a photo book and gift for the birthday boy or girl. Nothing is too much trouble for our VIPs! Additional adults are eligible for a discounted ticket, so while we do all the work, you're free to wander and enjoy the exhibits. This party is just as much fun for you as it is for the kids.
Throw the star-studded event of the year for your kid's or tween's birthday party at Madame Tussauds Sydney. The birthday VIP will never forget the day they partied with their friends and favourite celebrities, and you'll be Parent of The Year!