Interact with Stars
Get up-close and personal with your favourite celebrities and become the star of the story with their new immersive experiences.
Book Online For Our Best Price
Guarantee Entry By Booking Online
No Booking Fees
Book Online For Our Best Price
Guarantee Entry By Booking Online
No Booking Fees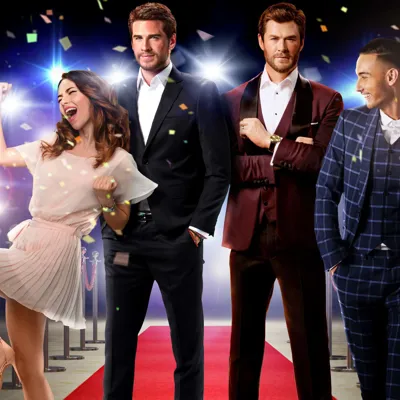 There are so many 
cool things you can do in Sydney's Madame Tussauds
 from posing with the stars and experiencing the all-new interactive features. Madame Tussauds Sydney is open daily from 10am and promises start-to-finish fun in the heart of Sydney's CBD in Darling Harbour. So grab your friends, your family or perhaps the 
perfect date
 and experience the fun!
1. CAPTAIN COOK & NED KELLY
Try on Ned Kelly's armour and pull up a chair at Captain Cook's desk on HMS Endeavour and help him name places on the Aussie coastline, such as 'Wide Bay' and 'Sandy Cape'. He was a remarkable man, but creativity evidently wasn't a strength. 
2. QUEEN ELIZABETH II
Do your best curtsy or bow, because you are in the presence of royalty. Take a seat on the throne with the Royal family and pose like the Queen you are! 
3. SPORTS
Pad up and swing the willow on set with cricket greats Warney, Glenn McGrath, Don Bradman and the Sachin Tendulkar. Howzat! Hop onto the track and race Sally Pearson in the 100 metre hurdle or play some ball with the legendary Yao Ming!
4. FASHION
Immersive yourself in the glitz and glamour of the fashion world with Megan Gale, Miranda Kerr and Elle McPherson. Strut your stuff on the catwalk or pose for your cover shoot. Find out more about the Fashion zone.
5. MTV MUSIC
Grab a mic and lay down a track in our recording booths or get transported into a live music festival with our virtual reality experience. Find out more about the MTV music zone.
6. ET
Turns out ET never went home - he's been hiding out at Madame Tussauds Sydney. Hop on Elliott's BMX and recreate *that* moon scene.
7. SPIDER-MAN
"Hang out" from the ceiling with Spider-Man, the ultimate web slinging crime fighter!
8. MARILYN MONROE
"Give a girl the right shoes and she can conquer the world". Give a guy a dress and a wig and you can destroy his street cred on social media.
9. LIAM HEMSWORTH
Get up close to this Hemsworth brother and give him a kiss on the cheek… Quick, no one's looking!
10. REBEL WILSON 
Walk the red carpet and have a chat with Rebel Wilson, the first talking wax figure at Madame Tussauds Sydney!
Tickets & Passes
General Admission
Online From
$36.80
Per Adult
Digi Pass included in your ticket!

Your ticket includes a Digi Photo pass giving you Unlimited Digital Photos for your visit!

Save 20% when booking online in advance
Bring children under age 3 along with free admission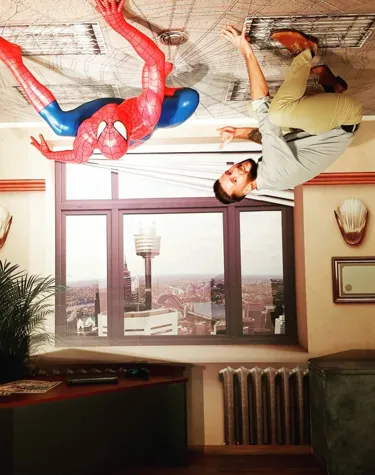 Book Online an Save up to 20%