The show is starting!
Last week we launched our newest figure, actress and international fashion icon, Zendaya! To keep the fashion going this lockdown we are bringing you Madame Tussauds Sydney's first ever 'Virtual Fashion Week'.
Taking place on our
Facebook
&
Instagram
(@TussaudsSydney) every day, get ready for a fabulous week full of all things glitz & glam including fashion transformations of your favourite celebs, exclusive figure facts and more. PLUS! There will even be downloadable activity sheets for you to to channel your inner fashion designer from the comfort of your own home. Be creative, be bold, be YOU!
This is your official program and all-access pass…enjoy the show!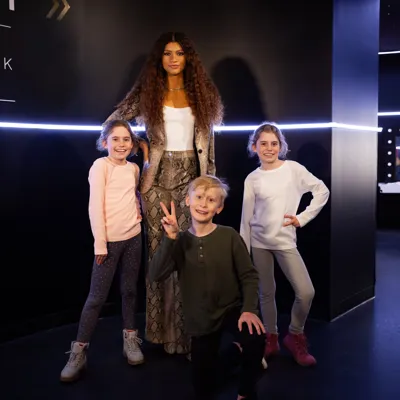 The Program
Tuesday: Zendaya Quiz

Wednesday: Design your own tote bag

Thursday: Fashion Fact

Friday: Fashion Transformation

Saturday: Guess Who

Sunday: Figure Feature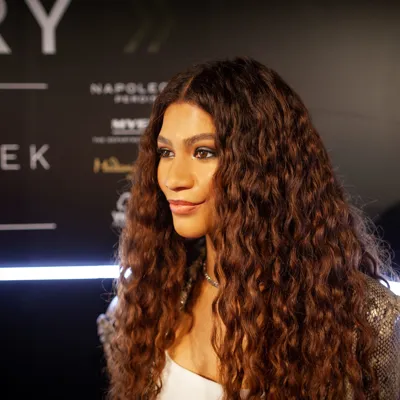 How well do you know Zendaya?
To celebrate the launch of our latest figure and international fashion icon, Zendaya, we are putting her superfans to the test! Can you get all the questions right?
Good Luck!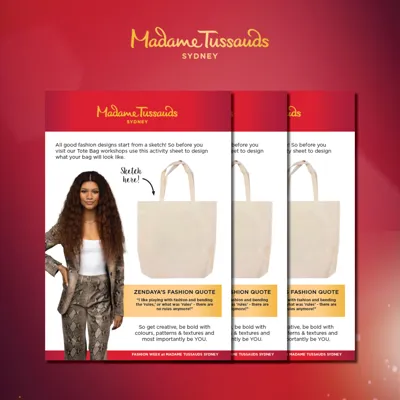 Design your own tote bag!
There's been an opening in the show, and we are looking for a designer to fill it, could that be you? 

Download our Tote Bag Activity sheet, draw your design and upload it to Instagram or Facebook tagging us, @TussaudsSydney! All designs will be featured on our stories for our Virtual Fashion Week. 
Download your activity sheet here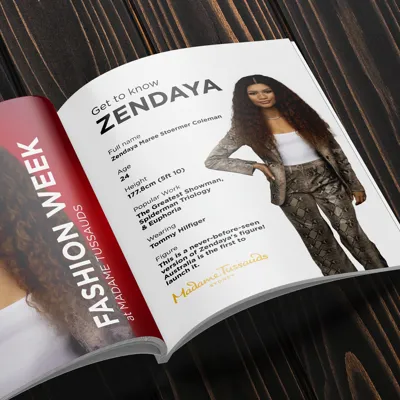 Get to know Zendaya!
It's time for intermission of our Virtual Fashion Week and we are filling it with some Fashion Facts on Zendaya!

Open your programs and learn all about the STAR of our show.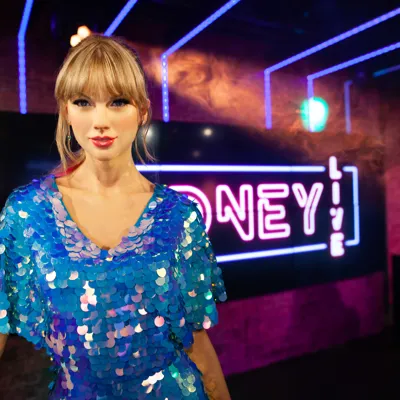 Fashion Transformation!
Our Virtual Fashion Week just wouldn't be complete without a fashion transformation but… "are you ready for it?" 

We are throwing it back to when Taylor Swift went from her 2012 Dancing with the Stars look to her glitzy 2019 iHeart Radio Awards red carpet outfit. 
Click here to watch the transformation and don't forget to follow us on TikTok @TussaudsSydney for more.