Kazuyoshi Miura figure renewed with that uniform
Sunday 21st February 2021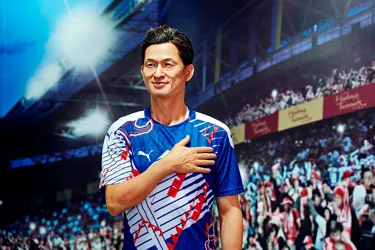 Kazuyoshi Miura's life-sized figure has been renewed for the resumption of the J-League!
It will appear in the uniform worn at the completion event of the New National Stadium.
The uniform is a mix of the design of the Japan national football team Japan uniform worn by Miura in the famous scene of the 90's, and is a uniform that conveys passion not only to soccer fans but also to people all over Japan.
Uniforms, shoes and socks are autographed by the person himself. Please come to Madame Tussauds Tokyo to meet the new King Kazu.