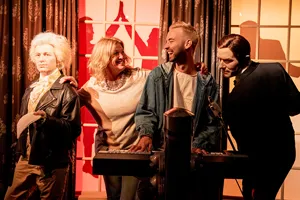 When two legends of their time meet, only great things can come out of it. Be there when "Rock me Amadeus" takes on a completely new meaning and immerse yourself in the musical world of two apparently contrary styles. Rock through the past with Falco and Wolfgang Amadeus Mozart and discover their common love - the love of music.
Falco
Rock with the Austrian legend to his greatest hits!
Wolfgang Amadeus Mozart
Compose your own music with Austrias wonder child!