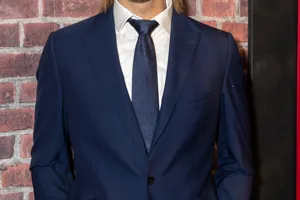 Famous Facts
Brad Pitt owns the film production company "Plan B Entertainment", which produced "12 Years a Slave" (2013).

In 2020 Brad Pitt won an Oscar for "Best Supporting Actor" in the movie "Once Upon a Time in Hollywood" (2019).

Brad Pitt had his front teeth smoothed down for the movie "Fight Club" (1999). However, these have now been completely restored.