Live Streaming Smosh The Movie and the Wax Figures Reveal!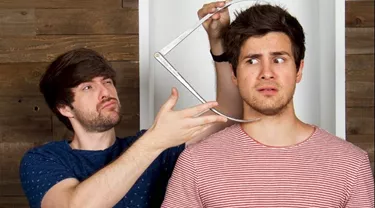 Watch Smosh as they see their wax figures for the first time. Smosh is livestreaming the red carpet walk for the world premiere of the appropriately named film "Smosh: The Movie." The Madame Tussauds figures will be unveiled live tonight on the red carpet. You can watch the livestream below!
If you can't make it to the premiere or VidCon you can still be one among the first to see the Smosh wax figures. Sign-up below to find out how you can meet #SmoshWaxed when they arrive in San Francisco.