A world of celebrity fun awaits.
The
World's
Greatest
Wax
Museum
From
$29.99
Book online and save
Tickets
Snag tickets for the top attraction in San Francisco. Book online for the best price guaranteed.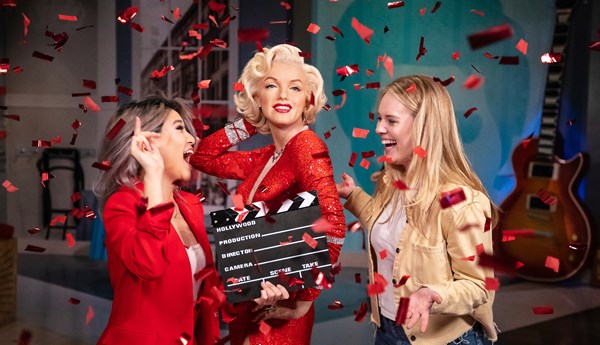 What's Inside?
Discover everything that's inside this incredible attraction!
Plan Your Day
Plan a fun-filled, celebrity-filled day in San Francisco with us.
"These are extremely high quality wax replicas; truly amazing works of art.  It was a unique experience that I highly recommend."
"I always have a good time at Madame Tussauds and I highly recommend it!"
"Great work! Some of wax statutes look so real I was waiting for one of them to scare us!"
"You can play guitar on stage with Jimmy, you can ride a bike with E.T. in the basket, hang out with Barak Obama and cuddle up to George Clooney."
"My eyes went wild just walking around this place. It's too much excitement to take in all at once!"