New Escape Room! Alcatraz: The Breakout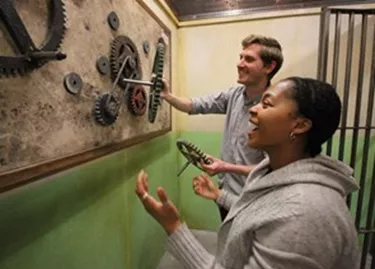 Madame Tussauds San Francisco will bring the world's most famous prison escape to life in its new "Alcatraz – The Breakout" escape room, the first in the brand's 250-year history. Themed after the infamous 1962 escape, the experience will open Wednesday, May 23 on Fisherman's Wharf, just one mere mile from where it all took place – Alcatraz Island.
Step back to 1962 and follow in the nefarious footsteps of three Alcatraz criminals, Clarence Anglin, John Anglin and Frank Morris, who escaped from America's most notorious prison.
Be cunning. Be brave. Be smart. Like them, you'll need strategy to survive. You'll also need to be ballsy as hell. Unlike them, you'll only have 60 minutes to break out. QUICK! Crack the code and solve the puzzles before the guards catch you!