'Boris Johnson' spotted at Blackpool job centre after quitting as Tory leader
Friday 8th July 2022
Boris Johnson, Boris, Boris Job Centre, Boris wax figure job centre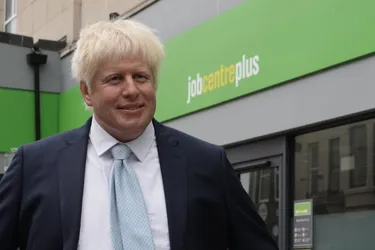 Our wax figure of Boris Johnson was spotted posing outside the local Job Centre today as our Prime Minister resigned as Tory leader.
He was greeted with amusement by passers-by along with smiles and curious glances while others couldn't pass up the chance to grab a picture outside the Blackpool Job Centre.
Mr Johnson resigned as Conservative leader on Thursday in the face of a mass exodus of Government ministers. A new Tory leader will now be elected who will replace Mr Johnson in No 10.
Click here to find out more about Boris' wax figure here at Madame Tussauds Blackpool.