Don't blink! Reported sightings of John Bishop and a weeping angel at Madame Tussauds Blackpool
Thursday 10th March 2022
Fun days out in Blackpool, Family days out in Blackpool, Madame Tussauds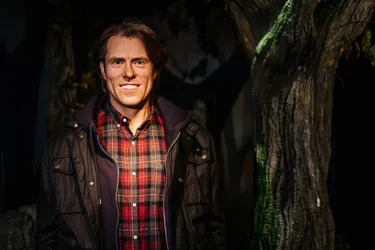 Travel through space and time into the regenerated Doctor Who experience here at Madame Tussauds Blackpool! 
Super-fans and visitors alike can step into the immersive area and come face to face with the Thirteenth Doctor's on-screen companion Dan Lewis, portrayed by actor and comedian John Bishop, alongside a Weeping Angel; one of The Doctor's arch-enemies, which has been loaned straight from the set of Doctor Who!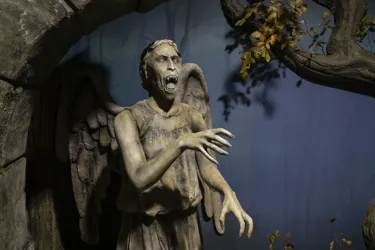 Can visitors make their way through the forest, past the quantum-locked Weeping Angel without blinking? 
Madame Tussauds Blackpool has been the home of John Bishop's figure since 2015.  Our onsite team have skilfully updated the figure, paying careful consideration to the styling and appearance of his character, Dan Lewis fans might even notice the original costume that his character wore on the hit-BBC show.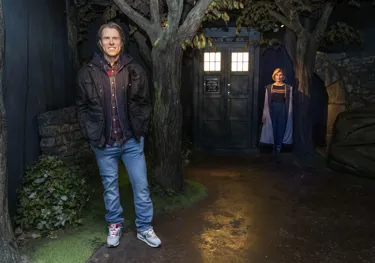 With the addition of John Bishop and the Weeping Angel, this is a dream-come-true experience for the show's super fans. It's an out-of-this-world experience that offers plenty of photo opportunities and a chance to see the TARDIS and Doctor's signature features up close.