Festival Fields Headliners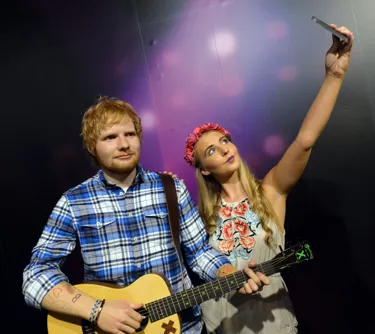 Pull on a pair of wellies, grab your lanyard and get festival ready for the biggest music event of the year as a number of chart-toppers line up in Blackpool.
Headlining Festival Fields will be the music industry A-listers and best pals Ed Sheeran and Taylor Swift. The brand new wax figures will take centre stage giving visitors the chance to slide up next to their favourite stars and join them on stage.
Essex charmer, Olly Murs will join the top billers at the festival to complete the killer line-up.
Visitors will be treated to a multi-sensory experience covering the smells, sounds and sights of a traditional UK festival. Muddy, giant wellington boots, festival-style portaloos and a funky, silent disco area will be amongst the features on show.
Festivalgoers will literally have the power in their own hands with an interactive user-controlled light show, bringing up the lights and treating fans to an unforgettable spectacle!
The Festival will celebrate the flourishing UK festival scene, with a number of quirky festival photo opportunities - chill out at the campsite around an open fire or get take a snap in the retro VW campervan food stall.
If guests are feeling brave enough to bring the noise and join the line-up, there's a karaoke stage where potential headliners can perfect their pitch and jump behind the mic.