King Charles III to be immortalised in wax at Madame Tussauds Blackpool
Friday 5th May 2023
kingcharlesIII, kingcharles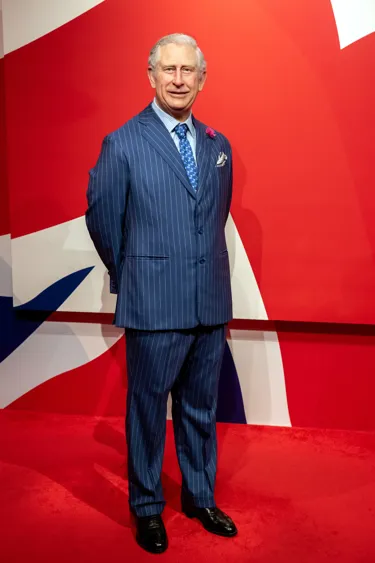 To announce the longest serving heir apparent's new life-like figure, Madame Tussauds Blackpool released behind-the-scenes images of the monarch's doppelganger being created by its talented team of sculptors and hairstylists.
The new King Charles III figure, which will be dressed in HRH's trademark pin-stripe grey suit, will take up residence at Madame Tussauds. He will join first in line to the throne William, Prince of Wales, Catherine, Princess of Wales, as well as his late mother, Her Majesty the Queen. 
Kyle Woodcock, Senior Attractions Manager at Madame Tussauds Blackpool, said: "The coronation will be an historical moment and a celebration for the whole nation as King Charles III is officially crowned. We couldn't think of a better time to unveil our new wax figure of the monarch and give royal fans the opportunity to have their picture taken with him.
"We are looking forward to giving King Charles III a royal welcome when his figure is officially unveiled at the start of May."
Featuring more than 80 famous faces, Madame Tussauds Blackpool gives visitors the chance to get up close with their heroes, from sporting stars to TV favourites, movie icons, singing sensations and everything in between.
It takes a team of 25 artists to work on one wax figure, spending a total of 800 hours collectively. This includes: 350 hours to sculpt the figure, 187 hours to insert a head of hair and 30 hours to make a set of teeth.
King Charles III will join 2,000 wax figures on display around the world, with roughly 150kg of clay used to sculpt each figure equating to 23 stone, the average weight of a tiger.
Kyle added: "A team of the most skilled, artistic and passionate people around the world are involved in making the perfect wax figure and attention to detail is key. The eyes are hand painted and every tiny detail is duplicated including using fine red silk threads as the veins in the whites of the eyes.
"Our costume department also works with some of the world's most sought-after designers and stylists to ensure we're getting the figure 100 percent right to ensure fans will love it. We even have donated items of clothing from celebrities' personal wardrobes that they have previously worn to an event."