Marvel at Her!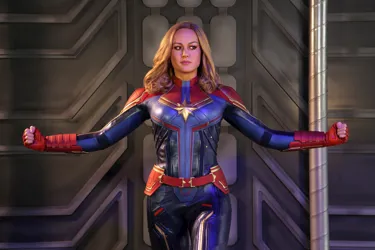 Madame Tussauds Blackpool launches its brand new Captain Marvel wax figure.
A former US Airforce pilot who rose to security director at NASA, Captain Marvel embodies strength and achievement and was perfect to inspire Astrid Herz, a pilot from Thomas Cook Airlines.
Captain Marvel represents a celebration of those who push themselves to be the best they can be, whatever that means for them individually.
Matthew Titherington, general manager at Madame Tussauds Blackpool said: "We couldn't think of a more perfect character than Captain Marvel to arrive on International Women's Day. We think that her film will inspire many girls to be fearless, single-minded and confident in life and know that there's nothing they can't achieve if they want to."
Captain Marvel will be the first female Marvel wax figure to join Madame Tussauds Blackpool's MARVEL SUPER HERO area. As if something from a classic Marvel comic strip, visitors are invited to interact with their favourite heroes including The Hulk, Thor, Rocket, Groot and Spider-Man.