The Boys Are Back In Town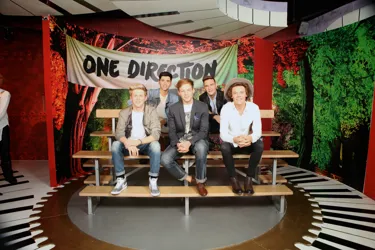 The heartache of lovelorn Directioners is set to be nothing more than a midnight memory as One Direction arrives on the sandy shores of Blackpool at Madame Tussauds.
This will be the only place that devoted fans will be able to see the band back together in the UK as the wax figures jet in from the US and return to the seaside town.
To mark their arrival, a postbox has been installed within the attraction to give admirers the opportunity to post their love letters penned especially for the boys.
To ensure their exact likeness and the uniqueness of their personalities, the band's stylists were consulted when planning the boys' attire. Each member is recreated in an outfit they are synonymous with as Harry styles his signature skinny jeans, open white shirt and leather boots.
An unstoppable force in the music industry, they have sold more than 50 million albums worldwide and pocketed numerous accolades and awards along the way.  The group announced last year they would be taking a break in 2016 but allayed fears they were splitting for good.
The creation of a wax figure is a lengthy process and making each of the boy's figures were no exception. In total it takes an experienced 20 strong team of sculptors, colourists and hairstylists to complete the figures, with each one costing £150,000.