Welcome Back.....
Friday 14th May 2021
Holly Hulme
Fun days out in Blackpool, Family days out in Blackpool, Madame Tussauds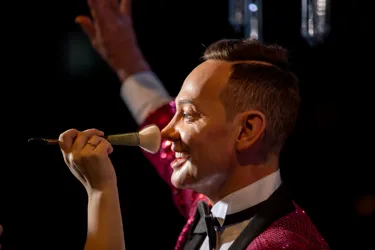 We are on final countdown to the 17th May - the date when we get to open our doors and welcome you all back!
We are as excited as you are to get red carpet ready and see all of our celebs in their glory.
Our stylists to the stars are busy working on the final touches to all of your favourite faces from the world of film and sport to our reigning jewel, HRH The Queen herself, making sure they are ready for their close up. This involves a trip to the salon for a refreshed hairdo, a change and clean of clothes and a little makeup touch up.
Whilst adhering to stringent COVID guidelines, we also want you to enjoy your trip with us and all that Madame Tussauds has to offer. 
Make sure that prior to your visit, you know what guidelines have changed by visiting our Know before you go page.
A few top tips for your visit:
 Pre-booking is essential     
 Please bring a face covering to wear at all times,   unless exempt     
 Social distancing measures are in place for your safety
 We will only be accepting cashless payment        
 Ensure your group consists of six rockstars or two a-list         households      
We cannot wait to see you soon and welcome you back to Madame Tussauds Blackpool!