Host your event with the superstars at Madame Tussauds Dubai and make it one to remember!
Wow your guests and deliver an event not to be forgotten. Located on Bluewaters, Madame Tussauds Dubai is the hottest venue, offering your guests a red-carpet experience. Where else can your guests interact with Kylie Jenner, Justin Bieber and Audrey Hepburn?
Whether it's a corporate networking event, cocktail/mocktail party or special celebration, this amazing venue can cater for 30 – 100 guests.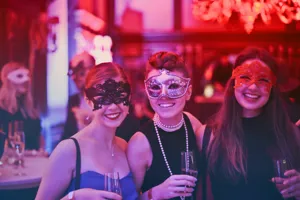 Glitz Package
Get ready to party with the stars in the A-List Music Party around the interactive dance floor or in the exciting Sports Zone and compete for the best penalty kick score! Our standard package includes:
A selection of six canapes
A 3-hour standard beverage package (non-alcoholic)
Background music & microphone
Exclusive and private access to Madame Tussauds Dubai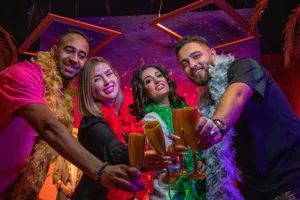 Red-Carpet Package
In the mood to party? Host your event in the glamorous Fashion Zone and strike a pose on the interactive Catwalk! Our premium package includes:
A selection of eight canapes
A 3-hour standard beverage package (non-alcoholic and alcoholic)
Background music & microphone
Exclusive and private access to Madame Tussauds Dubai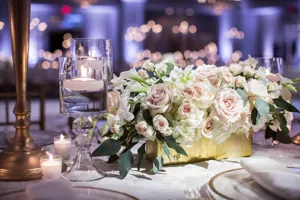 VIP Package
Host our VIP event in the exclusive A-List Music Party and dance the night away, or in the adrenaline Sports Zone and take a penalty kick with Messi and Ronaldo! Our platinum package includes:
A selection of ten canapes
A 3-hour standard beverage package (non-alcoholic and alcoholic)
Background music & microphone
Exclusive and private access to Madame Tussauds Dubai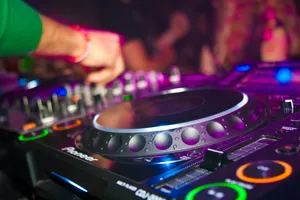 Enhancements
Choose to add more! Select from our exclusive add-on options:
Live DJ
Event photographer (digital photos)
Gifts for your attendees
Red-carpet photo wall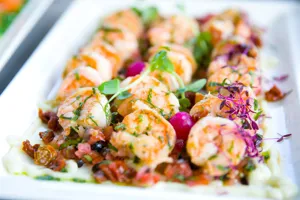 Business Meetings
Add a touch of fun to your meetings and take a break with a team photo in the gold Bentley or challenge fellow delegates to a penalty kick! Our business meetings can accommodate up to 60 guests. Included:
3-hour time slots
Coffee break
AV set-up for presentation
Guided tour of the attraction after the meeting
Lunch menu with one of our partners on Bluewaters is available on request
Staff and security
Exclusive and private access to Madame Tussauds Dubai
Goodie bags available on request