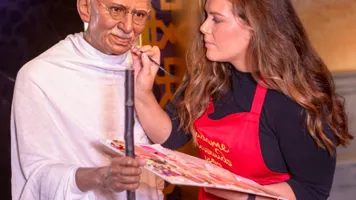 Mahatma Gandhi and Madame Tussauds
See Gandhi in the Leaders & Royals zone, alongside the figure of Her Majesty Queen Elizabeth II. He was the very first Indian to be immortalised in wax at Madame Tussauds in London.  Although Gandhi was known for purposefully avoiding material possessions, one of the very few things he kept and treasured was his alarm pocket watch, that can be seen with his wax figure.
Marie Tussaud, the founder and artist behind Madame Tussauds, first established an exhibition over 200 years ago in London - a kind of travelling 'newspaper', providing insight into global events and bringing those in the headlines to the people – just as we do today. She started to make wax busts at age 16. She took a cast of Voltaire and soon afterward, Benjamin Franklin, the American Ambassador to France at the time. Her figure can be seen holding the cast of Benjamin Franklin.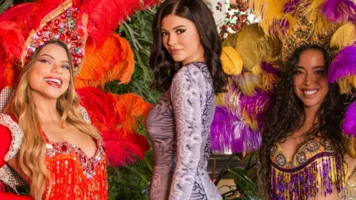 Madame Tussauds & The London Project Combo
Feel The Fame and be the star as you get up close and interact with your favourite superstars in seven stylish zones: Leaders & Royals, Fashion, Film, Media, Bollywood, Sports and the A-List Party. Practise your catwalk stride, take a penalty kick or step onto the stage. Welcome to the star-studded party of a lifetime!
Then, just a leisurely walk away, enjoy a meal at The London Project - the place to be seen and to lookout for celebrities!
This is London. Not in place, but by grace of essence. London, because it strives for harmony in difference: embracing the beauty found in each example of global culture. London because it's compassionate heart is steeped in art, lost in music and devoted to incredible food. This is your London.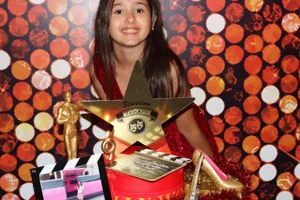 Get ready for a star-studded birthday party!
Party like a celebrity and let us take care of everything for you.
Your 90-min party package includes a dedicated party host, dedicated photographer with unlimited digital photos, setup for a cake-cutting ceremony and more!
Learn more