Madame Tussauds Dubai, Leaders
Famous facts
Teenager Narendra Modi assisted and helped soldiers during the 1965 Indo-Pak War. When the train would arrive at the station he would rush with hot glasses of masala tea and thank them for their services.
He wrote poetry and enjoyed photography in his early 20's. He also held an exhibition to showcase his photography skills.
Throughout his service as the Chief Minister of Gujarat, he didn't take any leave. He propagates a similar philosophy to all his subordinates till date.​
More Leaders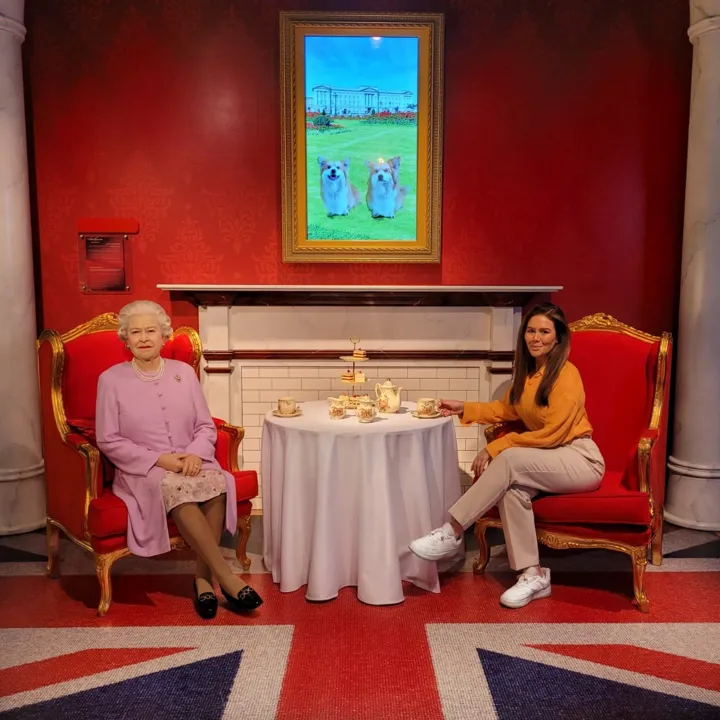 Queen Elizabeth II
Madame Tussauds Dubai, Leaders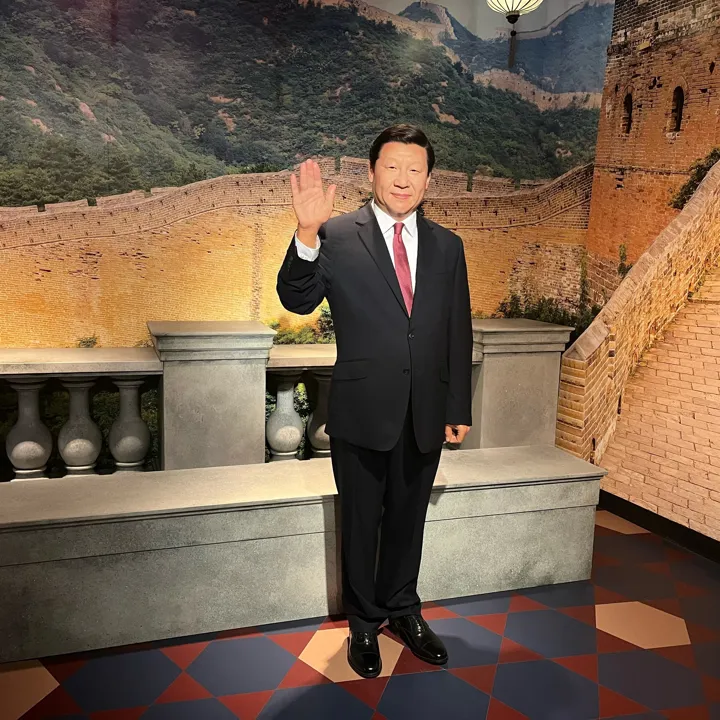 Xi Jingping
Madame Tussauds Dubai, Leaders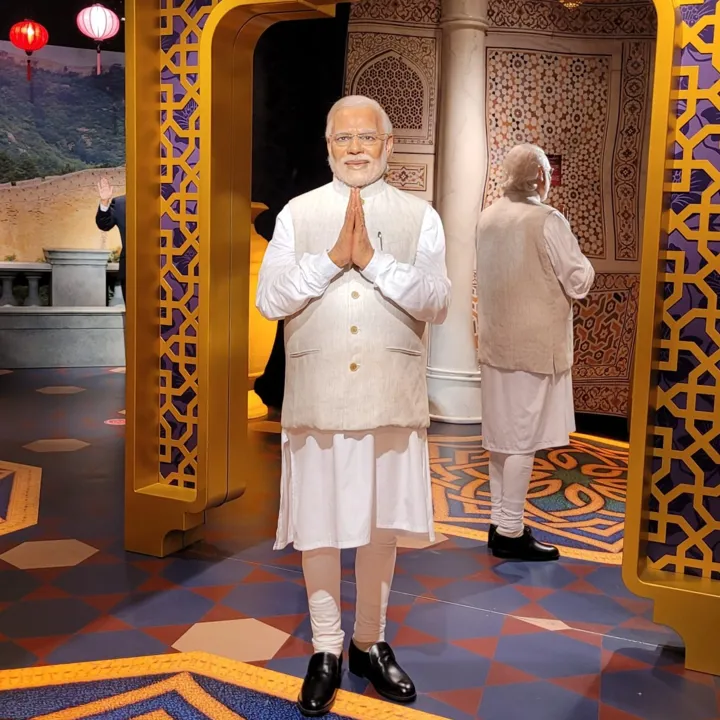 Narendra Modi
Madame Tussauds Dubai, Leaders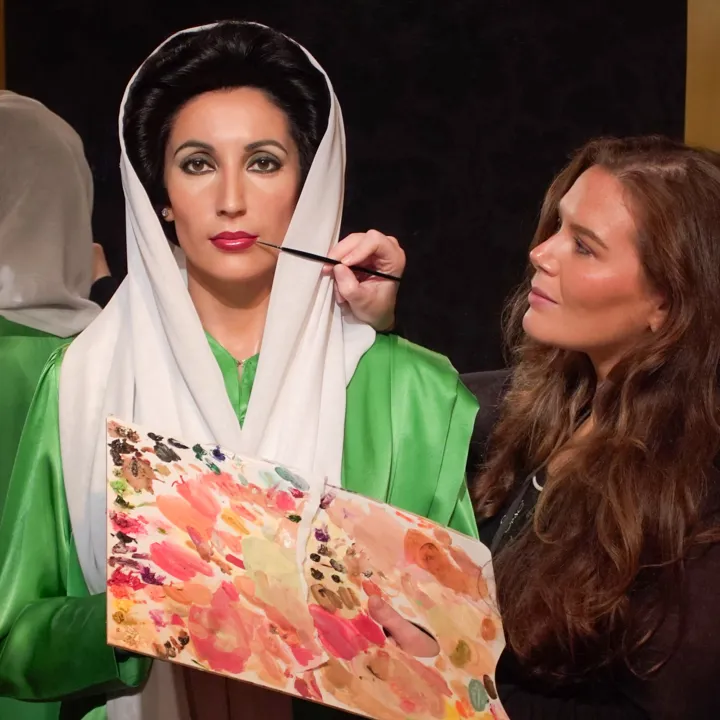 Benazir Bhutto
Madame Tussauds Dubai, Leaders