Sensational Immersive Music Experience
Book Online and Save
Present e-ticket and visit the attraction directly
Sensational Immersive Music Experience
Book Online and Save
Present e-ticket and visit the attraction directly
Behind The Scenes Tour
The tour runs for approximately 30 – 45 minutes
Available in Cantonese, English and Mandarin
You could receive a certificate upon completion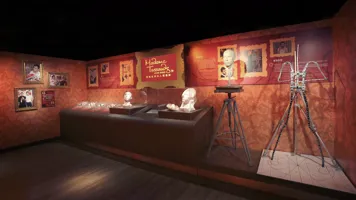 Do you know how a lifelike wax figure is made?
Our interactive educational tours provide students a chance to explore the mysterious wax figure making process.
Apart from the making process of our wax figures, you will also learn about all the amazing secrets from the studio.
What else to expect
A brief history and introduction of Madame Tussaud
Discover the essential steps and tools in wax figure making process
Interactive presentation: measurements section and hair insertion
Fun facts sharing and Q&A Session
School Group Enquiry Form
Any Questions?
Behind the Scenes Tours requires a minimum of 20 people.
Reservation and payment must be made in advance.
We welcome all registered schools, institutes, communities or individual family groups.
The tours are available in Cantonese, English and Mandarin. 
We offer special combo packages for groups. Please contact us for more details.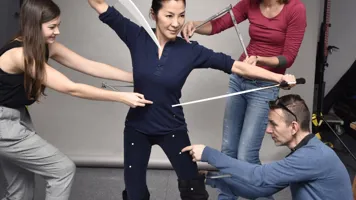 What's the "sitting" process?
Listen to Michelle Yeoh sharing her sitting experience with Madame Tussauds!