AN ADULT PLAYGROUND OF CELEBRITY FUN RIGHT ON THE VEGAS STRIP!
Get wrecked and ride alongside Miley and her life size wrecking ball. Nurse your thirst and join the Wolf Pack at the Hangover Bar. Get All Shook Up on stage with Rock n Roll King Elvis Presley. Get in your feelings and star in your own music video with Drake. Get in formation for your Coachella performance with Beyoncé and more!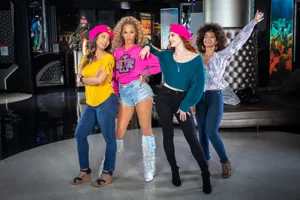 GROUPS OF 15+
If you are a group of 15 or more go ahead and take advantage of our discounted group ticket! Perfect for family reunions, a large group of friends or company team outing.
Benefit from our special Group Ticket rate!
Discounted rates are available for groups with 15 or more
Max people per group is 100
Tickets from $34.99 per person 
For every 20 tickets booked, receive 1 free ticket
Online, advanced pre-paid reservations are required 
Children 2 and under visit for free
All group members must arrive at the same time
Add Marvel 4D Movie Experience for $5 more per person
Organized Youth Groups:
To receive information on local youth group discounts, please email info@madametussaudslv.com and our team will be in touch with details on pricing and how to complete your group reservation.
Buy Tickets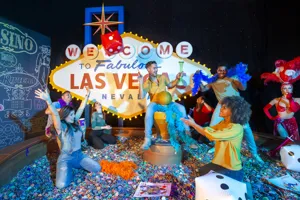 GROUP TOUR OPERATORS
Discover a world of celebrity fun with a visit to the most famous wax museum in the world! Tour operators booking groups of 15 or more can receive our most star-studded savings on general admission tickets.
Discounted tour operator rates for groups of 15+ or more
Max people per group is 100
One free comp ticket for every 20 tickets booked
Online, advanced pre-paid reservations are required 14 days in advance
Add Marvel 4D Movie Experience for $5 more per person
Submit your request below. Once our team confirms your eligibility to receive tour operator rates you will be provided a link to make your online reservation. Payment is due at time of booking. 
BOOKING POLICIES:
Must have a pre-booked reservation to receive group rates. Groups that arrive without a reservation are not guaranteed entry and will be charged the walk-up admission rate.
Minimum number of people required to receive group pricing is 15
Maximum number of people per group is 100
All reservations must be made online through the secure Online Booking Portal
Group tickets are timed & dated
Payments must be made with a credit card at time of booking.
Payment types accepted: Visa, MasterCard, American Express, and Discover.
Additional tickets cannot be added to your original reservation after your order is made. We suggest booking for the maximum amount of people anticipated in your group.
If additional tickets are required upon arrival, the higher walk up group rate may apply.
Tickets expire on the date and time they are purchased for.