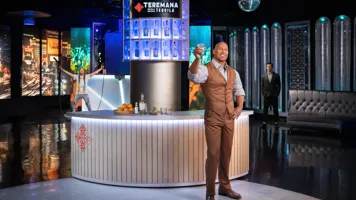 Raise A Glass - Dwayne Johnson Has Arrived!
Dwayne Johnson revealed his four wax figures at Madame Tussauds New York, Las Vegas, Hollywood, and Orlando with a video on Instagram giving an exclusive glimpse of the incredible immortalizations of himself up close, styled and themed to align with the spirit of the city in which it's located.
The Vegas figure welcomes fans with a 'cheers' as they raise a glass at a Teremana Tequila themed bar, Johnson's record-breaking Tequila brand, bringing the Mana exclusively to the Las Vegas attraction. Johnson's figure in the entertainment capital of the world is posing in attire recreated from his Voss Water campaign in 2019. 
Check out the brand new figure in Las Vegas and feel the Mana!