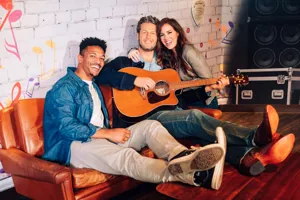 GROUPS OF 10+
Madame Tussauds is the best place to visit in Nashville for groups of all ages!
From family reunions, to a girls trip or company team outing, Madame Tussauds will provide your group with an unforgettable one-of-a-kind experience. The self guided tour takes 45 minutes to an hour.
Discounted rates are available for groups with 10 or more
Tickets from $18.00 +tax per per person
For every 20 tickets booked, receive 1 free ticket
Download the Group Preparation Guide for more details
Buy Group Tickets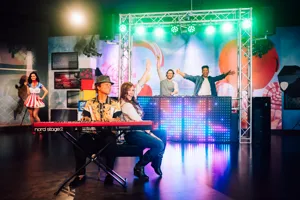 LOCAL YOUTH GROUP FIELD TRIPS (Tax Exempt Groups)
Bring your children on the ultimate star-studded field trip! Scouts, summer camps, day camps, YMCAs, Parks & Rec Associations, or kids clubs. Must submit tax exempt form with booking.
Discounted rates are available for organized, local youth groups serving children K-12 grade
Must have a minimum of 10 people to qualify for group rates
Tickets from $10.00 per person (55% savings!)
One adult chaperone must accompany every 10 children. (grades K-12)
For every 20 child tickets purchased, receive 1 free adult chaperone ticket
Download the Group Preparation Guide for more details
Tax exempt groups must submit proper documentation after purchase. Please email Nashville@merlinentertainments.biz your tax exempt form and order number after your purchase.
If your Youth Group is NOT tax exempt, please book your tickets here.
Book Tickets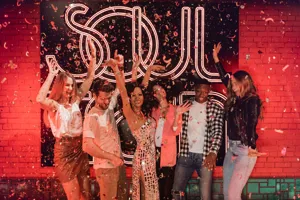 STUDENT & GROUP TOUR OPERATORS
In a city with millions of things to see and do, there is only one place where musical icons provide you with the experience of a lifetime. Advance pre-paid, online reservations are required.
Discounted rates for groups of 10+ or more
One free comp ticket for every 20 tickets booked
Download the Group Preparation Guide for more details
Submit your request below. Once our team confirms your eligibility to receive tour operator rates you will be provided a link to make your online reservation. Payment is due at time of booking. Please be sure to include your tax exempt form with your request if you require tax free tickets.
BOOKING POLICIES:
Discounted rates are available to pre-booked, organized local school groups. Groups that arrive without a reservation are not guaranteed entry and will be charged the walk-up admission rate.
Minimum number of people required to receive group pricing is 10
School groups receive 1 adult admission for every 20 paying children
Book online through the secure Online portal
Group tickets are timed & dated
Payments must be made with a credit card at time of booking.
Payment types accepted: Visa, MasterCard, American Express, and Discover.
Additional tickets may not be added to your original online reservation after your order is complete. But please contact us for additional tickets or if you end up needing fewer tickets than originally booked, you may contact the Group Sales Department 48 hours in advance for a refund of those tickets.
Paid reservation may be cancelled or rescheduled any time prior to 48 hours of your original visit date.
Tickets expire on the date and time they are purchased for.