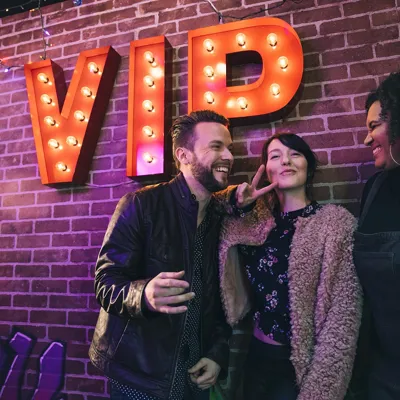 Ready to get your celebration on?
Madame Tussauds invites YOU to be the stars! Picture your guests dining at our jazz bar or dancing the night away next to Beyoncé. Our venue is perfect for any A list occasion. Let's hit the red carpet and put on an event that all of your guests will give 5 stars.
Madame Tussauds Nashville is Perfect for Any Occasion:
Corporate Events
Holiday Parties
Birthday Parties
Themed Events
After Parties
Brand Launches
Amenities:
Preferred Vendors
Full-Service Event Coordination
Exclusive Attraction Access
In-house Rentals
Host your next event at Madame Tussauds Nashville.
For a proposal, fill out the following form and our Marketing Manager will get in touch with you to plan your event.