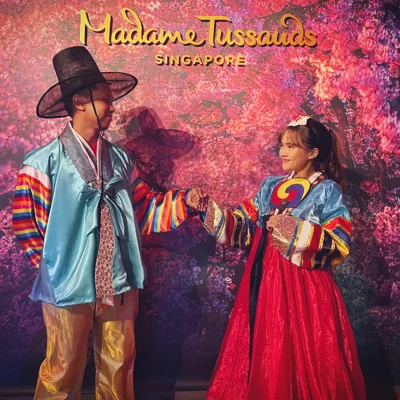 Wear a hanbok in our K-WAVE zone!
Calling all lovers of KPOP, Korean dramas, or simply anyone who enjoys taking photos, we have curated a special Hanbok Rental Experience for you to get immersed in the Korean culture. Get ready to feel like Korean royalty for the day as you are dressed and take photos with your favourite Korean celebrities!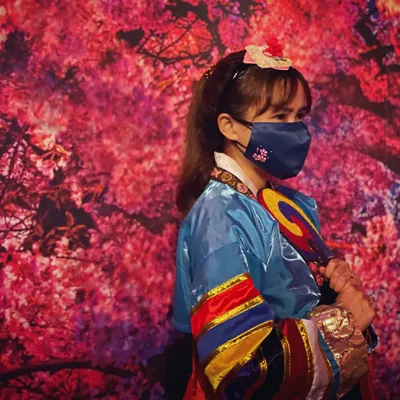 Get your cherry blossom reusable mask!
In this Hanbok experience bundle, you'll also receive a Digital photo pass (that can download up to 8 different templates) with an exclusive cherry blossom designed reusable mask - great souvenirs of this unique experience!