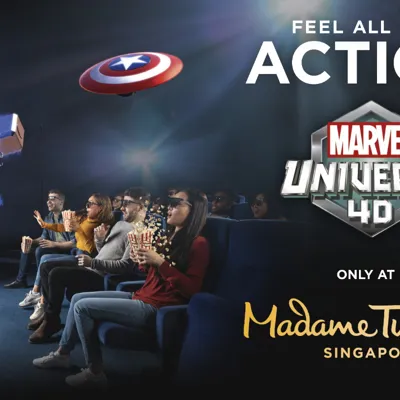 Marvel Universe 4D
Our Heroes and YOU are invited to the unveiling of our brand new Avengers Heroes Figures at Madame Tussauds. Unfortunately Loki and a posse of interdimensional monsters, see this as a perfect opportunity to launch yet another invasion of earth and Madame Tussauds! Will any of us survive? Will Madame Tussauds survive? Hard hitting, epic, comedic, heroic action from the world's favourite team of super heroes in Glorious High Definition 4D.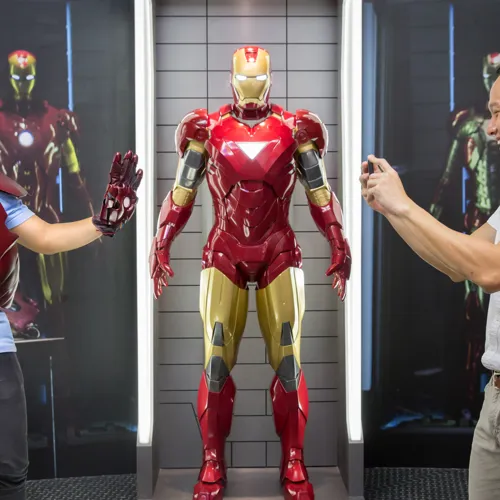 Iron Man
"Sometimes you gotta run before you can walk."
Madame Tussauds, Marvel Universe 4D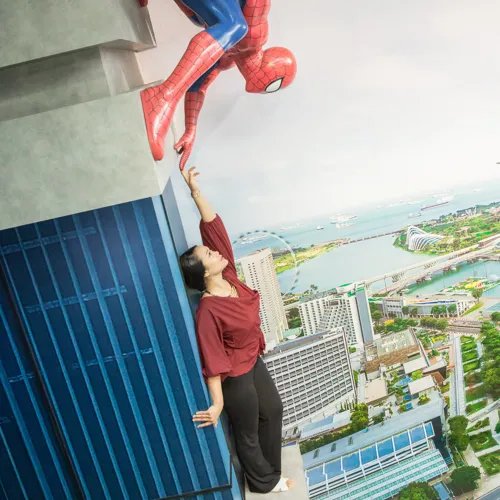 Spiderman
"We Save As Many As We Can To Make Up For The Ones We Couldn't. That's All We Do."
Madame Tussauds, Marvel Universe 4D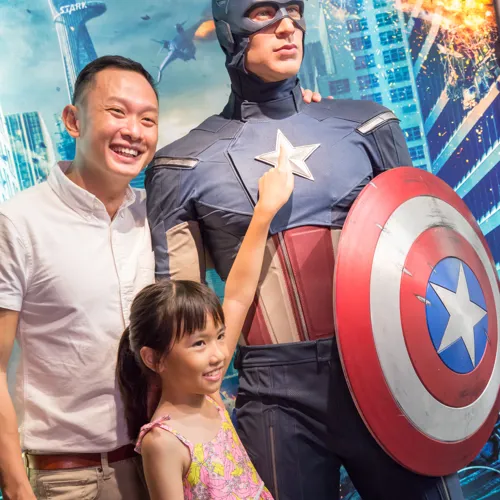 Captain America
"I don't want to kill anyone. I don't like bullies; I don't care where they're from."
Madame Tussauds, Marvel Universe 4D