What's inside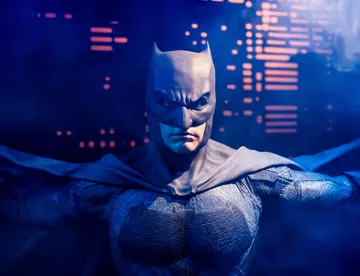 General Admission
Start your journey on the red carpet and strike a pose for the paparazzi. Save up to 20% when booking online in advance directly with us.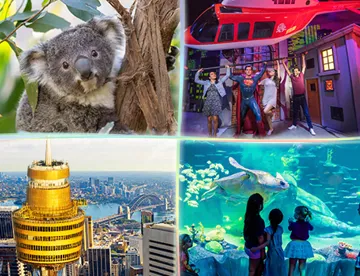 Multiple Attraction Tickets
For a limited time, get an extra attraction FREE when combining your Madame Tussauds Sydney ticket with more top attractions including SEA LIFE Sydney Aquarium, WILD LIFE Sydney Zoo and The Sydney Tower Eye!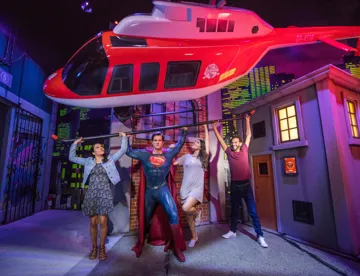 Justice League: A Call for Heroes
Heroes Unite! The Justice League have swooped into Madame Tussauds Sydney and they need YOUR help to save the world (Yeah, YOU!) Bring your bravery and join the ultimate battle.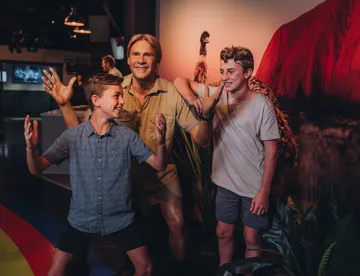 What's Inside?
From Superheroes to Sporting Legends to Icons of the screen we have it all right here. Become part of the story and feel the fame at Madame Tussauds Sydney!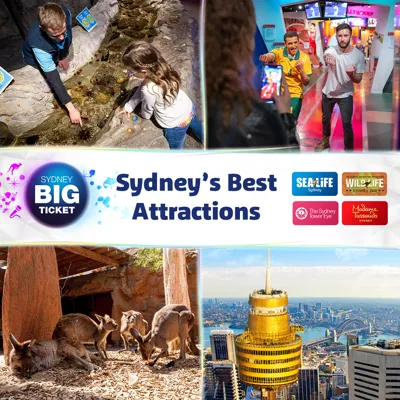 Combine Your Attractions + Get 1 FREE Attraction!
Go BIG and save up to 55% by combining your favourite attractions including SEA LIFE Sydney Aquarium, Madame Tussauds, WILD LIFE Sydney Zoo and Sydney Tower Eye and for a limited time get 1 FREE attraction!
An awesome time enjoyed with kids as there was much interactive experience. From riding with ET, singing/dancing and watching some replay, make up, catwalk, photos for magazine covers and breaking out with wolverine. Meet many lifelike famous people (in life-size wax form), some places had additional costumes to put on to make the part more realistic. Lots of photo opportunities and fun to be had. It's a hit.
Esther Schipp - Google Review