Madame Tussauds, Sydney Live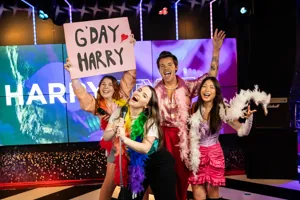 G'day Harry!
Experience a world of music, style, and stardom, as you take the stage with global superstar, Harry Styles! ​
Feel the energy as Harry takes over the stage in Sydney Live where you can get literally rub shoulders with the superstar. 
Get a taste of the energy of a Harry Styles performance, as you recreate an iconic moment from his 'Love On Tour' gig. 
So, what are you waiting for?! Grab your feather boa, head on down to Sydney Live and capture your unforgettable onstage moment.​
Book Now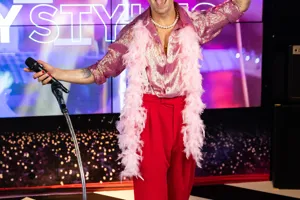 Did You Know?
Harry Styles was one of the five members of the famous boy band One Direction.
harry grew up in homes Chapel, England, where he worked for a local bakery. 
Along with his incredible music career, Harry also has a talent for acting appearing in films such as Dunkirk and Don't Worry Darling. 
Styles has over 40 tattoos, including a matching one with Ed Sheeran.
Book Now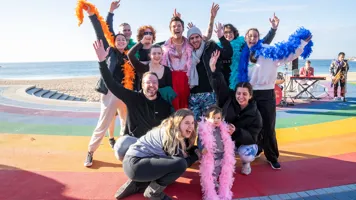 Relive The Launch!
Relive the moment Harry Styles was first unveiled, turning the rainbow Walkway at Coogee Beach into the ultimate fan experience!
Want more? Read all about how the launch went at Sydney's infamous beach. 
More Sydney Live Stars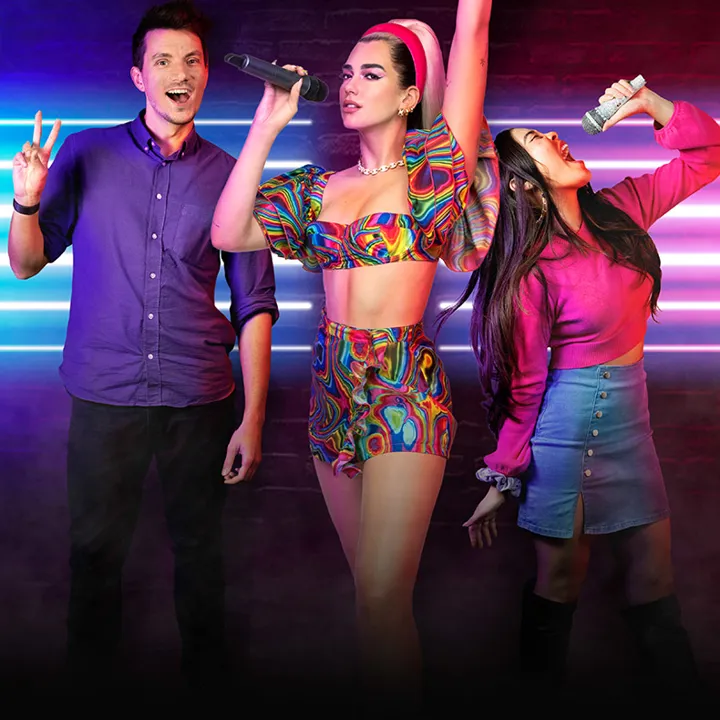 Dua Lipa
Feel like a superstar in the ultimate on-stage moment with Dua Lipa!
Madame Tussauds, Sydney Live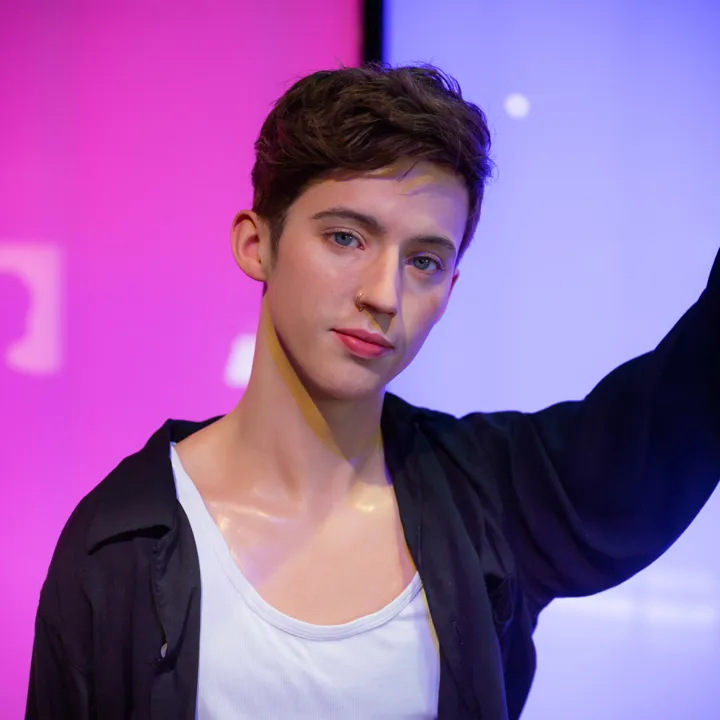 Troye Sivan
From collabs with music icons to his solo songs, Australia's Prince of Pop has taken the music world by storm!
Madame Tussauds, Sydney Live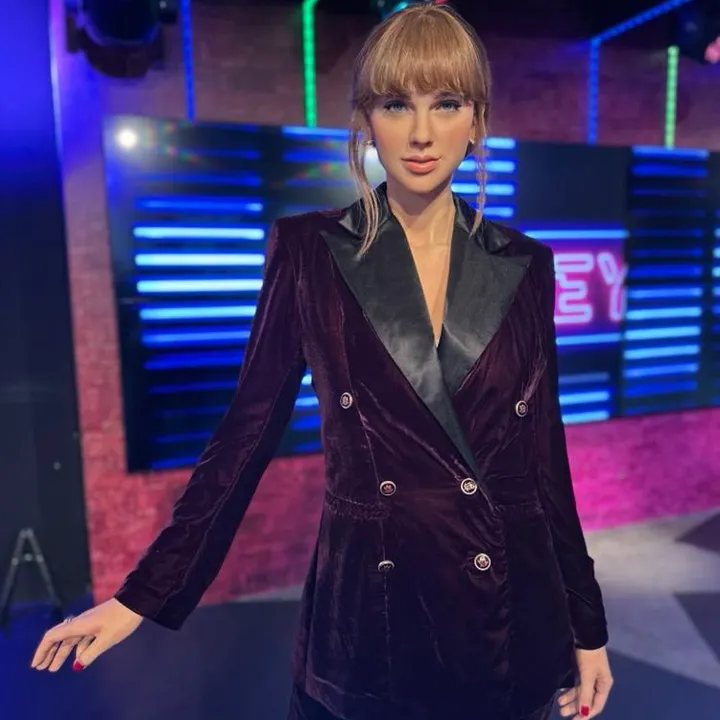 Wax Figure Taylor Swift
Taylor Swift released her first album at just 16 and sold over 3 million copies. Now, you can shake it off with this successful country girl.
Madame Tussauds, Sydney Live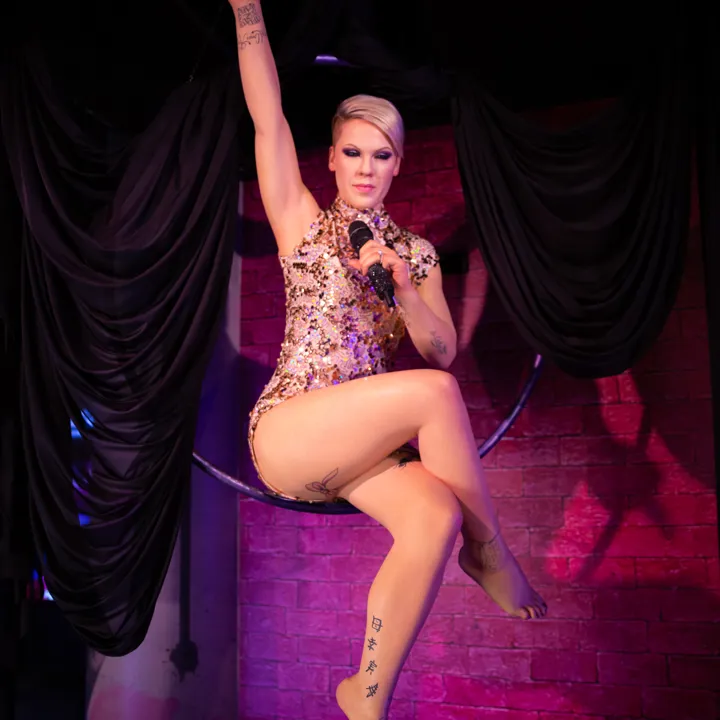 Pink
'Let's get this party started' with International pop sensation Pink! From singing to dancing to acrobatics, there isn't anything Pink can't do!
Madame Tussauds, Sydney Live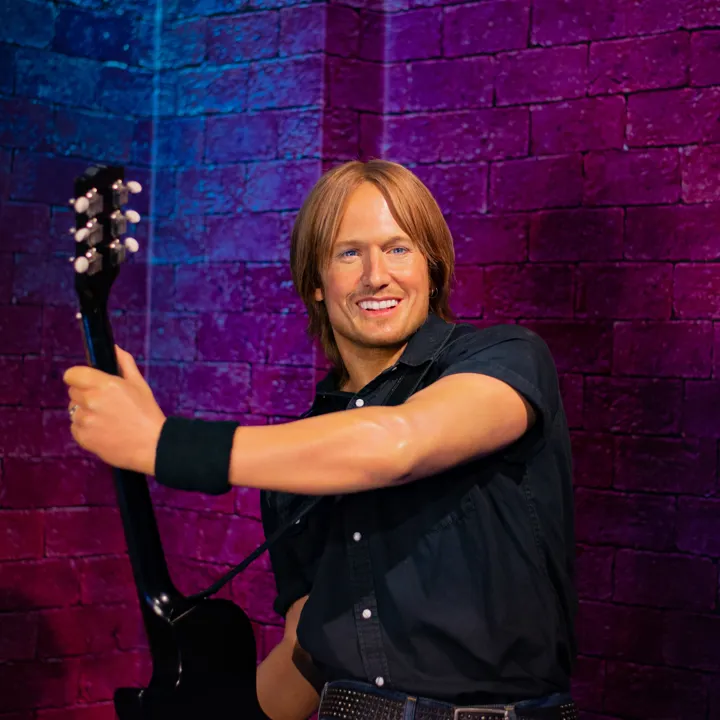 Keith Urban
Born in New Zealand, Keith Urban is an Australian country music singer/songwriter.
Madame Tussauds, Sydney Live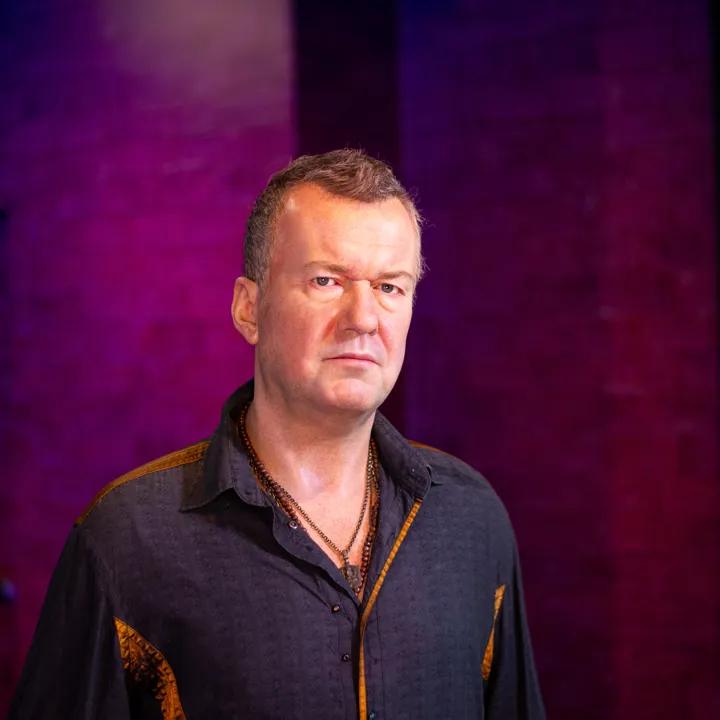 Jimmy Barnes
Jimmy Barnes is a Scottish-Australian rock singer from the band Cold Chisel who has hit songs such as 'Driving Wheels' and 'Lover Lover'.
Madame Tussauds, Sydney Live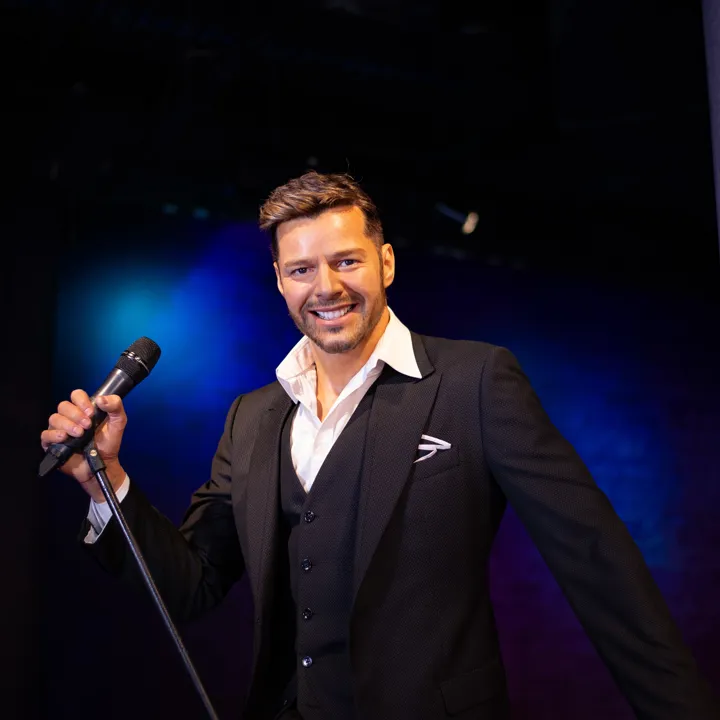 Ricky Martin
GRAMMY® Award winning star Ricky Martin has created hits in Spanish and English, including pop sensation 'Livin La Vida Loca' (1999).
Madame Tussauds, Sydney Live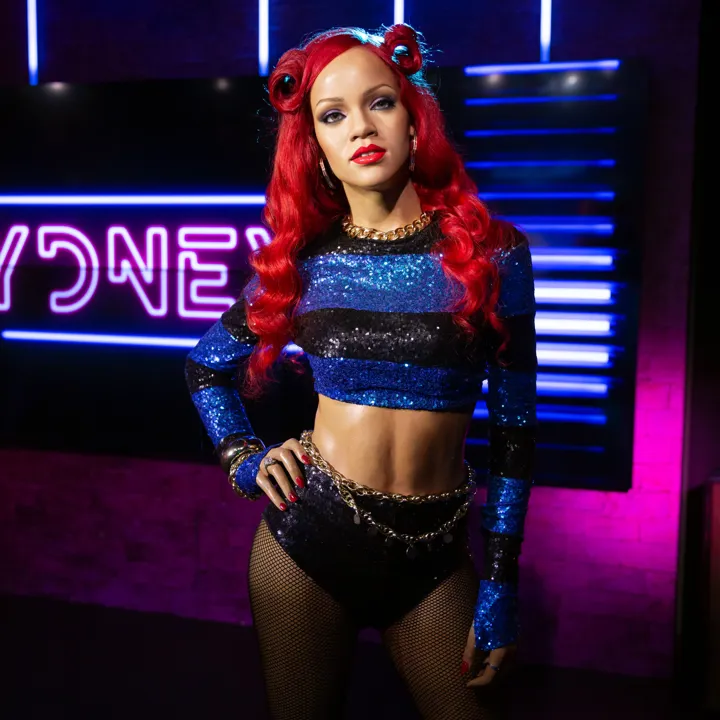 Rihanna
Strike a pose next to the iconic, multi-platinum, multi-award winning singer Rihanna
Madame Tussauds, Sydney Live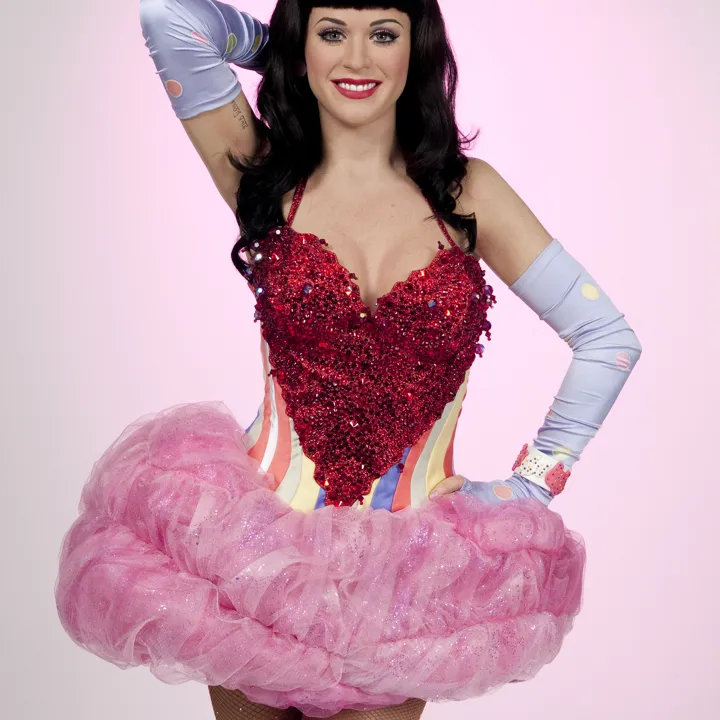 Katy Perry
Katy Perry is an American singer/songwriter that has had hits such as 'California Gurls', 'Roar', 'Hot n Cold' and 'I kissed a girl'.
Madame Tussauds, Sydney Live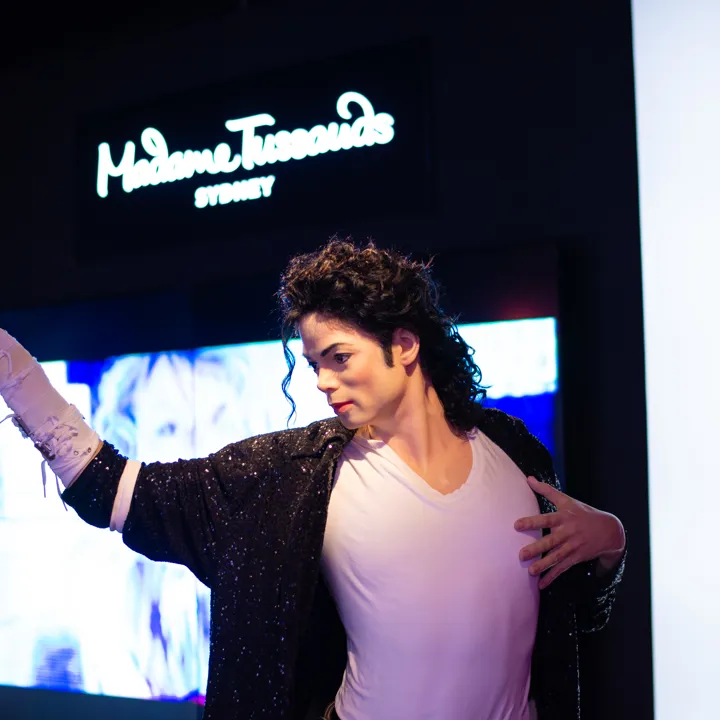 Michael Jackson
Michael Jackson was totally unique and his iconic status made him one of the most popular stars the world has ever known.
Madame Tussauds, Sydney Live
Kylie Minogue
Can't get her out of your head? Hit the dance floor with everyone's favourite Aussie pop princess Kylie Minogue!
Madame Tussauds, Sydney Live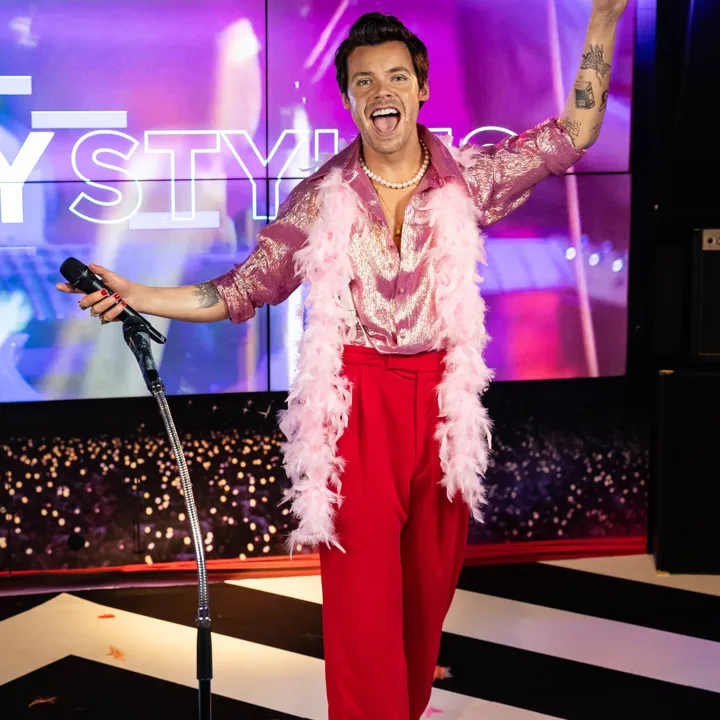 Harry Styles
Feel like an icon and step on stage with Harry Styles at Madame Tussauds Sydney this winter!
Madame Tussauds, Sydney Live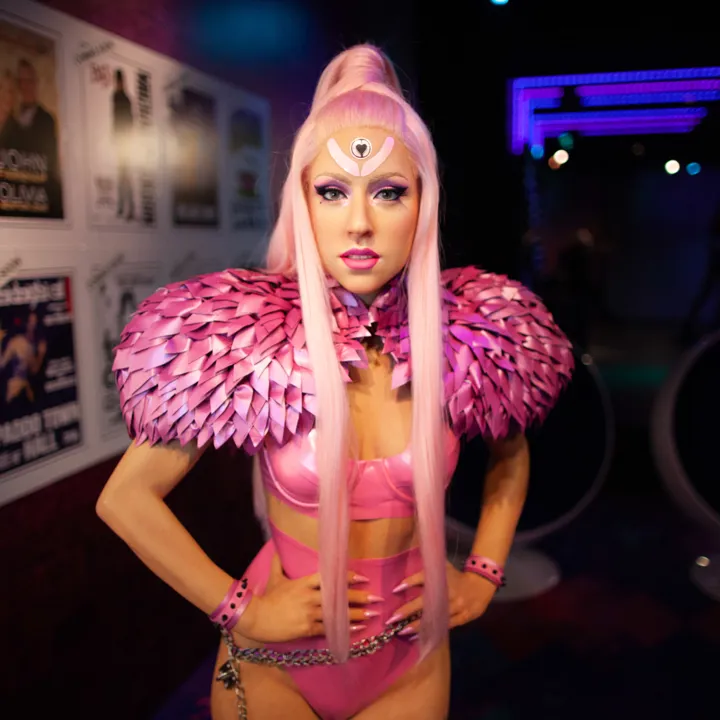 Lady Gaga
From catchy tunes to famous fashion, and that meat dress, the unique Lady Gaga has fast become the queen of pop.
Madame Tussauds, Sydney Live