Hang with Spider-Man this school holidays
Friday 6th April 2018
school holidays, spiderman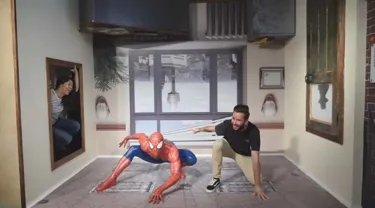 Hang with Spider-Man this school holidays at Madame Tussauds Sydney
Start your Superhero training at our all-new Marvel zone this school holidays. We've got an all-new Spider-Man set where you can hang off the celling in true Spidey style with the ultimate web slinging crime fighter. Check out Stark Labs, try on Iron Man's suit and get up close and with Wolverine's remarkable foot-long Adamantium claws – if you dare!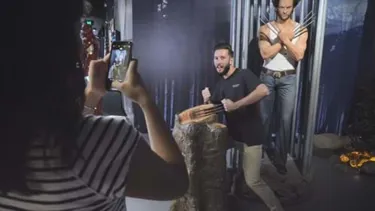 Wolverine is a mutant who possesses animal-keen senses, enhanced physical capabilities, and powerful regenerative ability known as a healing factor. Meet billionaire Tony Stark, who uses his money and intelligence to make the world a safer, better place as Iron Man!
Are you the Mary Jane to our Spider-Man? Take a photo of your romantic "upside-down kiss" moment or see what it's like to be saved by Spider-Man!
Book Now