PARTY with the hottest stars this Lunar New Year!
Monday 5th February 2018
party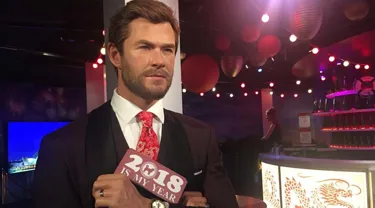 WHEN: 12th - 24th February 2018
OPENING TIMES: 10am - 9pm (last entry 8pm)
For a limited time only, you can join our exclusive Lunar New Year Party where you can meet the hottest stars including singer and actor Nicky Wu!
The new interactive PARTY zone at Madame Tussauds Sydney will be transformed for the New Year celebrations with lanterns, decorations and dress up.
Control the fireworks over the iconic Sydney Harbour, get behind the decks and spin a track and create your very own Lunar New Year inspired 3D GIF.
From posing with the stars and experiencing the all-new interactive features, Madame Tussauds Sydney promises start-to-finish fun these holidays in the heart of Sydney's CBD in Darling Harbour.
Madame Tussauds Sydney will also be staying open till LATE during the Lunar New Year period! Madame Tussauds Sydney will be open till 9 pm each day from the 12th till the 24th of February 2018!